Rio and Malu are 3-4 month old male and female Cross-Breeds. This lovely sibling couple are looking forward to find their new home together. They came to us after being left at the pound in Northern Spain with only 3 weeks of life. It was so sad seeing them huddled in a cage, so we took them into foster in Spain where they have flourished. They're now old enough and ready to find their forever home, together, as they love playing and spending time in each other's company.
Rio currently weights 6.8 kg and Malu is with 5,8 kg one kg lighter. They're estimated to be medium sized once fully grown (about 15kg), though with totally unknown parentage, future adopters need to be prepared for them to grow to medium large or even large size.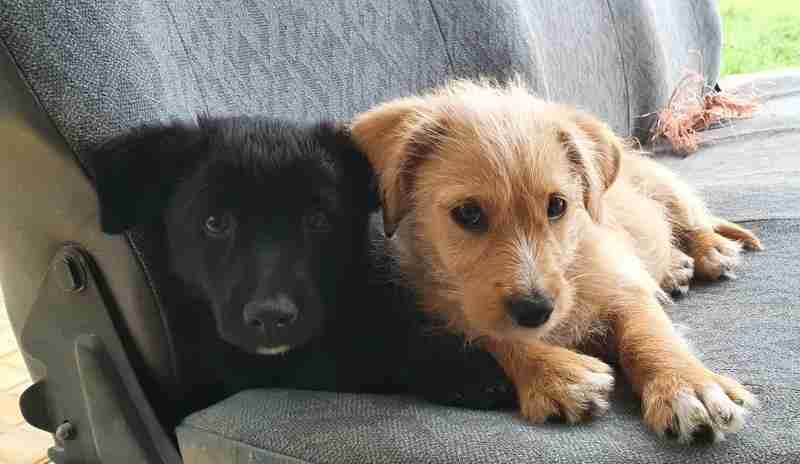 Malu and Rio are the typical, lovely puppies anyone could hope for – they're active, fun, playful and excited by life! They like to chew, steal and hide things and love to receive cuddles and attention. They are energetic and have a lot of things to learn, so please take into account whether you're willing to put in the time to train and educate them and share time and space with them for the next 15 years.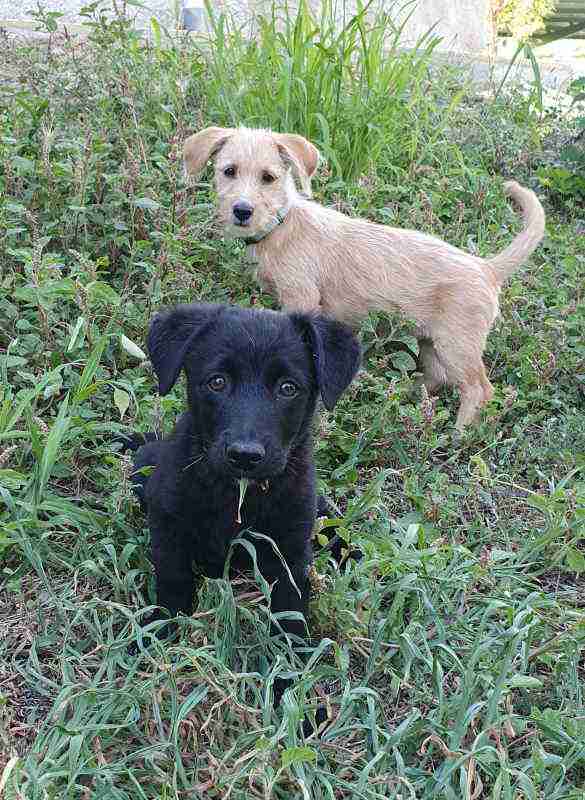 Rio is more dependent on Malu, and she is a bit more obedient and quick to learn at the moment, though when it comes to noises or loud barking, he is braver. Used to being left for short periods, they will need this training to carry on, as well as house training, recall training, general manners at home and socialization around other dogs and people.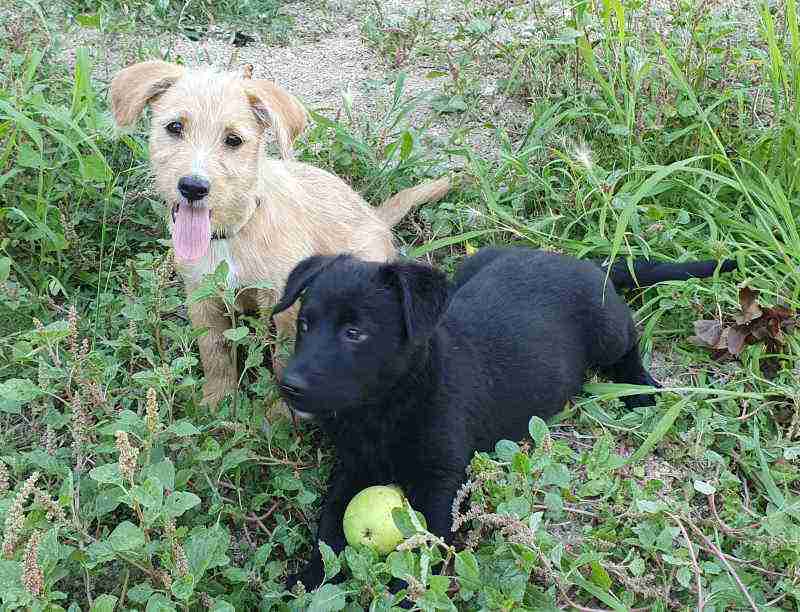 They are currently living in a rural area with three other dogs. Both are very social with other dogs and with people. On their short walks they always want to interact with everyone. They are both very active, so a home that loves outdoor activities and is adventurous is ideal for them.
Experienced adopters without young children are a requirement for adoption and a place with a very secure garden. They will be given for adoption in England or Wales (not Scotland) fully vaccinated and health checked. If you've fallen in love with this beautiful pair, please get in touch. We'll be happy to explain our adoption process in full.