Sadie is a 1 year old female Cross-Breed. She is a medium sized dog on very short legs. Sadie was rescued from a shelter in Romania. She is initially a very nervous girl but soon turns into a normal playful pup once settled.
Sadie can be a little clingy to one person so effort must be made to share all responsibilities for her and not let her get reliant on just one person. Sadie can live with other dogs and would definitely prefer a canine friend.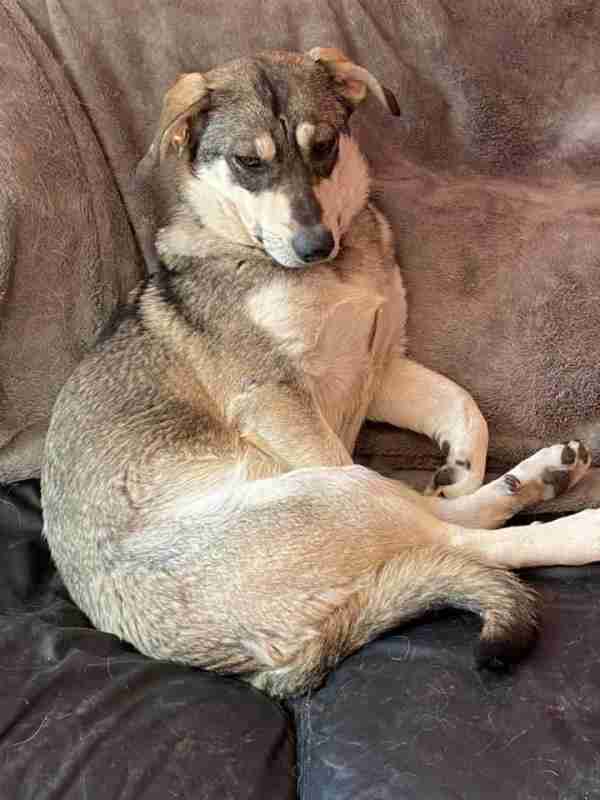 Sadie needs an adult home as she's not fond of children. Sadie has been adopted recently and returned, she can test boundaries but responds well to rules and firm but fair authority. Sadie fostered in Norwich Norfolk.
All dogs are vaccinated, microchipped and neutered (unless the dog is too young to be neutered). If you are interested please message or call between 9am to 5pm Mon – Fri 9am to 4pm Sat.