Salvador is a 10 year old male German Shepherd. He is a beautiful gentle and humble dog, who awaits a life of safety and love for his remaining years. As a 10 year old affectionate dog, Salvador was living behind the bars of a damp spanish pound. Through no fault of his own, but like so many, Salvador was tragically abandoned and now at his senior stage in life, he is by his own without a home and the love of a family. Thanks to a sponsor Salvador has been moved to a kennel, where he is receiving better care and attention, but he is still behind bars and one of so many dogs there. Unfortunately, he is still far away from the warm and lovely home he so much needs and deserves
GREAT NEWS! This Dog Has Now Been Rehomed
Thanks to good people like yourself who use dogsblog.com on a daily basis, this dog has now found a new, permanent loving home. There are more dogs still looking though…

Allow us to find your new

PERFECT

canine friend with our

dogsblog.com matchmaker service

. Enter your details below to receive a tailored, hand-picked list of available dogs for adoption…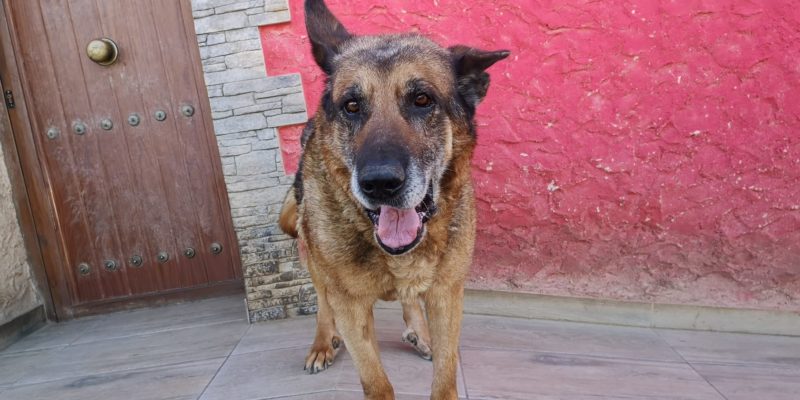 Salvador is a gentle soul, timid at the beginning but with the kindest of hearts and profound beauty both inside and out. He longs to be loved and really would make the most amazing companion for his human saviour. Our wonderful gentleman is seeking a peaceful and loving family where he can come into his own and gain some confidence, allowing his personality and true character to flourish. We strive for Salvador to experience the tenderness of companionship that his years to date have been stripped of.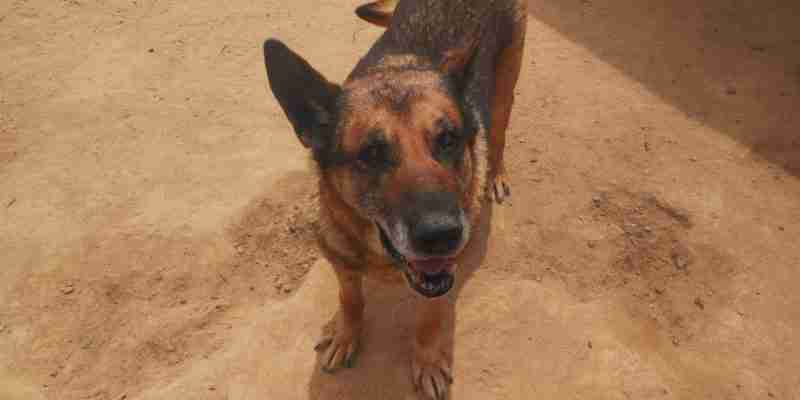 Salvador has a delicate and subtly charming nature. In general, he has no problem with other dogs, but has shown some dislike towards some male dogs and dominant female dogs, which is why we'd prefer to find him a home where he will be the only dog and can be spoilt and get all the attention he is seeking for.
As a large dog and after being locked up for so long, Salvador would enjoy walks and would absolutely love the opportunity to get outside on a daily basis. We don't have any background information about him, as he was wandering on the street and without a microchip when the dog catchers were made aware of him. Therefore we can't tell if he has ever lived in a home environment or how he would behave there.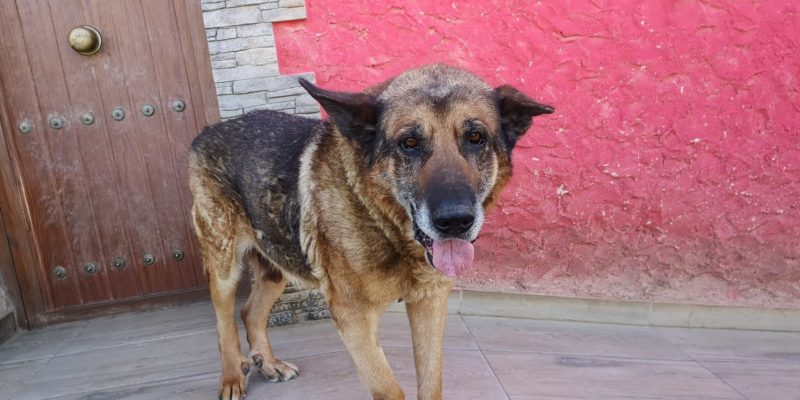 We also don't know if he is used to cats or children (he also can't be tested with them), but what we have seen so far from him is that he is a calm and gentle boy, who is just seeking love. The sad expression in his eyes and how he looks at you is heartbreaking. He is a grateful dog who which only a little bit of attention already becomes happy and starts to wag his tail.
Salvador has been health checked and the results of the blood test were good. He has some arthritis on his hind legs, for which he sometimes receives some anti-inflammatories, but that isn't something unusual in older dogs and neither a handicap for him. He is an older dog, but still full of life and he shows that day by day.
We don't know how his previous life has been, but what we know for sure is that he must have been a fighter and we hope that all his effort will not be in vain and that he will be rewarded by finding the family and get the love he deserves.
Can you help our gorgeous, undemanding and loveable gentleman Salvador to finally find his forever home and live his senior years outside a kennel? He would in return, offer all of his years of unconditional love, gratitude and companionship.
If you are interested in this big gentle soul, please get in touch with us.