Samson is a 3-4 year old male Cross-Breed. Sweet boy Samson is looking for his forever home. He is from Romania and he's a super affectionate and loving boy! He needs adult only home with minimal visitors especially when settling in. Samson is very nervous around new people and especially men.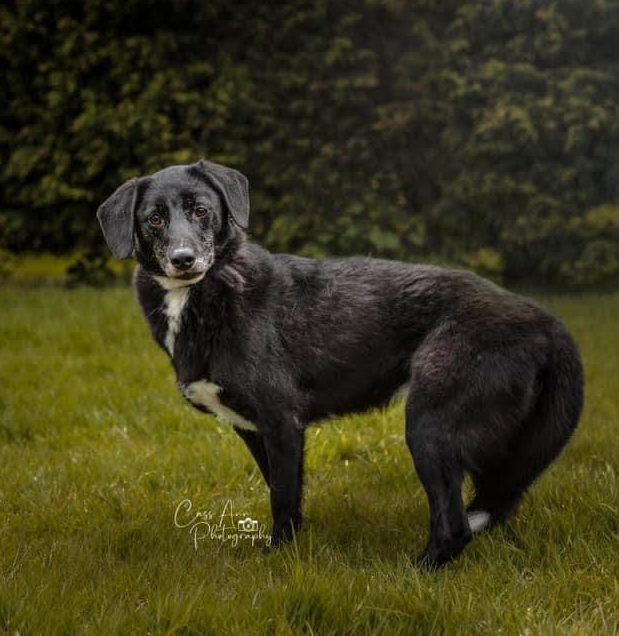 He is growly towards men out of fear. He's become very attached to his foster mum but still growly with his foster dad. If he was to go to a home you must be prepared if your male for it to take a long time before Samson will feel comfortable around you. He loves his ladies though and once he knows you he will shower you with affection (if your female).
Samson is a very nervous boy, he doesn't yet know that the world isn't a scary place. He's come out of his shell so much since being in foster and his confidence has come on hugely. But he's still a very nervous boy.
He's doing really well with his lead training but not yet fully confident on his lead, his new home will need to understand that lead walks around the garden will have to do until he's fully confident to go out for a walk. Slow and steady is key to building Samsons confidence and trust.
Samson is good with other dogs and can be cat tested. He needs a fully secure garden.
Samson is a super sweet boy, once he knows you he loves affection and giving you his paw! He just needs time and trust and he will make someone very happy. He really does have so much love to give!