Sandy is adorable but so scared of new people. She shows no signs of aggression but is going to needs home willing to work with her and help her decompress.
She has apparently been like this since her owner took her at 8 months old and she's more anxious with men than women. It seems likely she has experienced abuse in the past.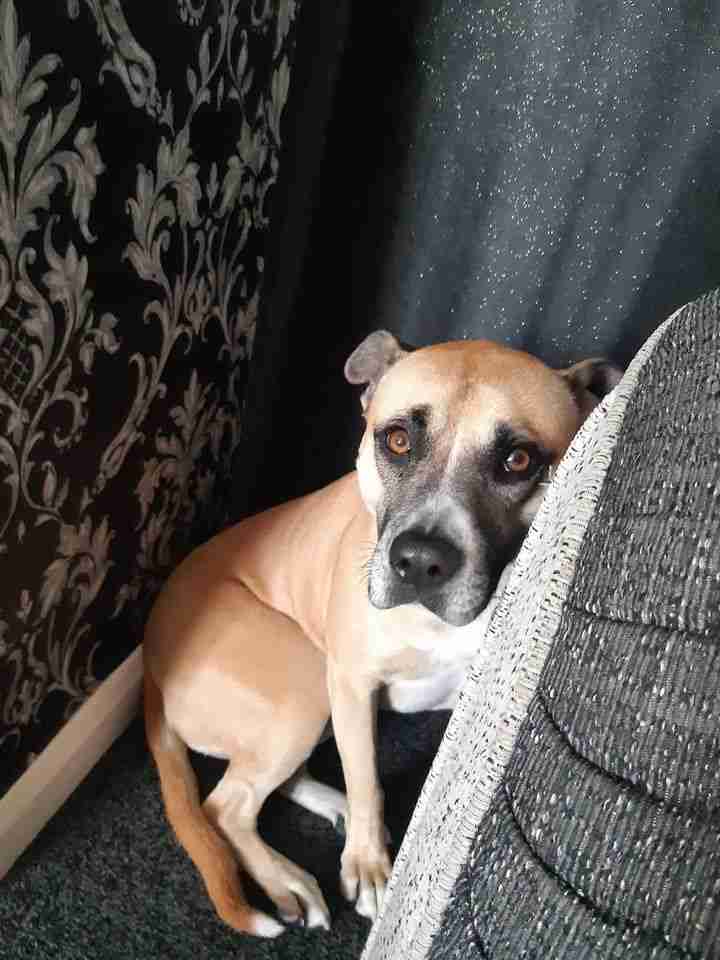 We are looking for a calm, quiet home with experience of anxious dogs (she will take several meets before we consider adoption and it will take her a period of time to bond with you). She needs a home without young, noisy children living there or visiting as they scare her.
She is anxious with loud dogs but would benefit from a calm, older dog to show her the world isn't as worrying as she finds it. She's a 3 year old staffy cross (possibly with a GSD) and is looking for a home due to her dad passing away suddenly. The family have her at present but cannot keep her permanently as she hates their cats.
Please think about the time and patience she will need before enquiring about her. We cannot afford for her to have her heart broken again.
Foster homes need to be within an hour of Rotherham to attend our vets and for meets. Forever homes can be anywhere within the UK but you will need to travel to us in South Yorkshire.
As always we require everyone in the family and any children who are regularly going to be in contact with the dog to attend the meet. Our usual process is that you will need to come and meet the dog and that adoption is then done on a second meet.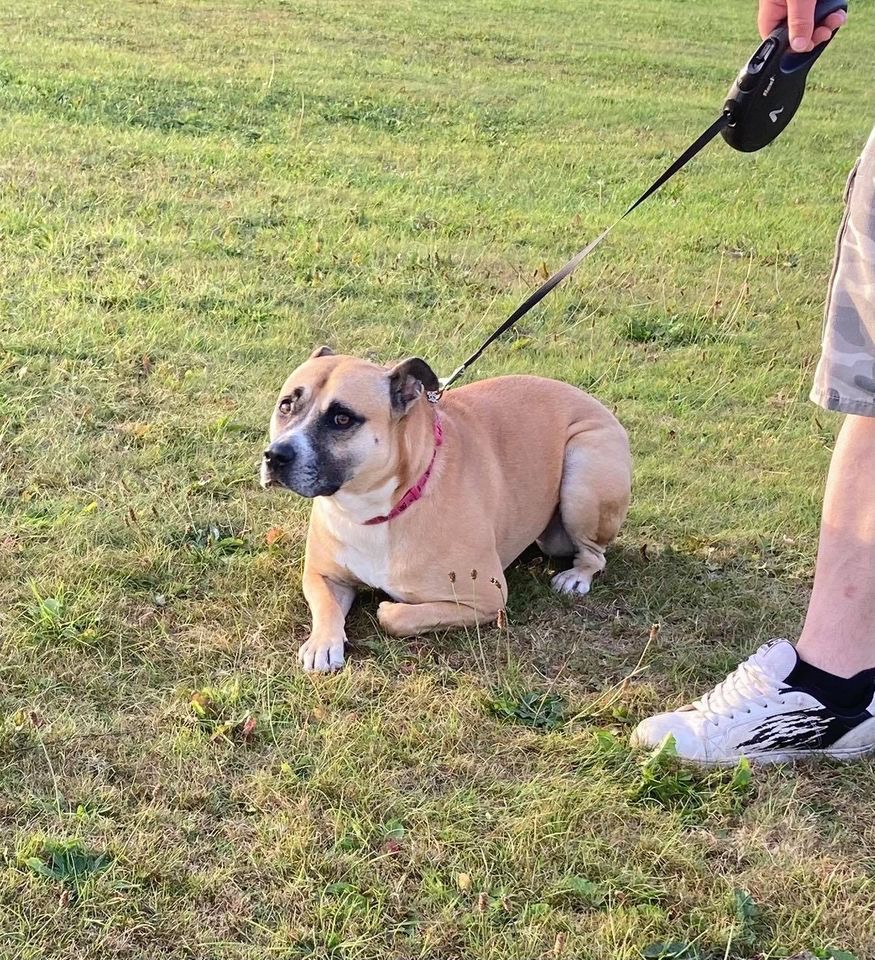 For some dogs additional meets may be required and potential adopters will be required to travel to the dogs location for all meets.
If you meet the criteria for this dog please call 07766 766252, 07950 404074 or 07727 307337 8am-8pm to discuss (if your call is not answered please leave a voicemail and we will return your call).
If you are suited we will then arrange a home check, vet reference and meet with the dog. We only rehome where all resident and previous animals are/were regularly vaccinated and neutered/spayed unless on veterinary advice.??