Sofia is a 4 year old female Cross-Breed. She is medium sized (weight: 13 kg, shoulder height: 45 cm) spayed female mix breed, a suspected spaniel cross. She was saved from a chain in rural Hungary and is now in a foster home, waiting for the right family to come around.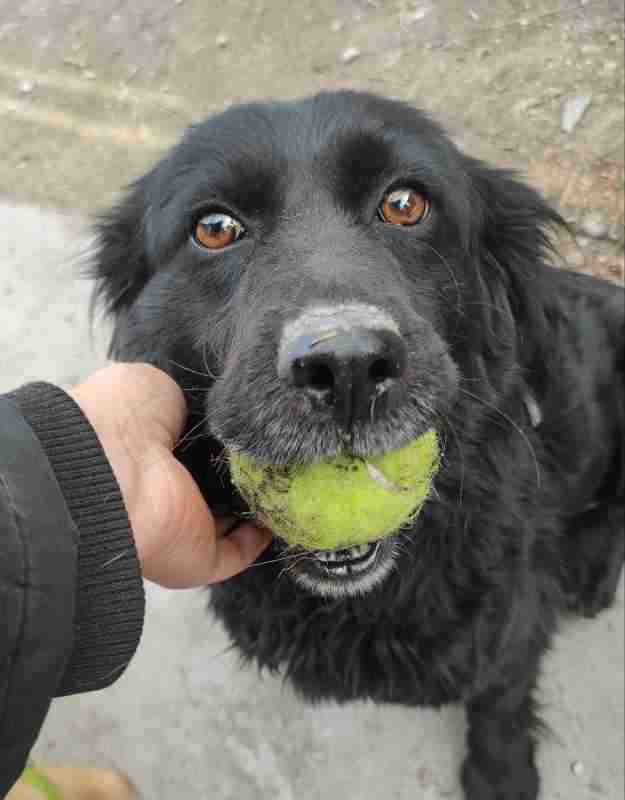 Sofia is a real sweetheart, she is a soft natured girl who can be a bit shy at first but is friendly with people once she sees you mean no harm. She is good with dogs in general, she is not particularly playful with them but gets along with all kinds of dogs and is very tolerant with them.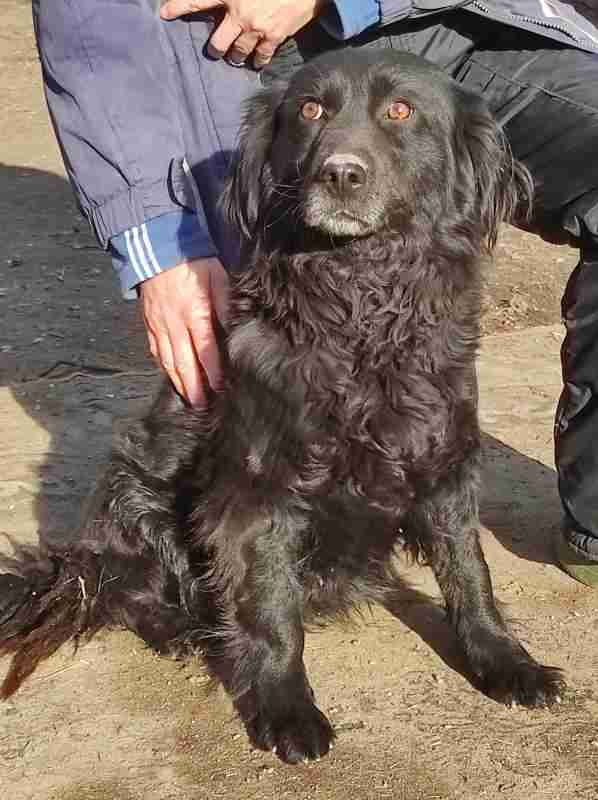 She loves carrying balls, soft toys or any of your personal items in her mouth, offering them to her humans to show her affection. She tends to be wary of children hence she will be rehomed in an adult only household. She is house trained and walks nicely on the lead. She also travels well on public transport and can be left alone for a couple of hours without problem.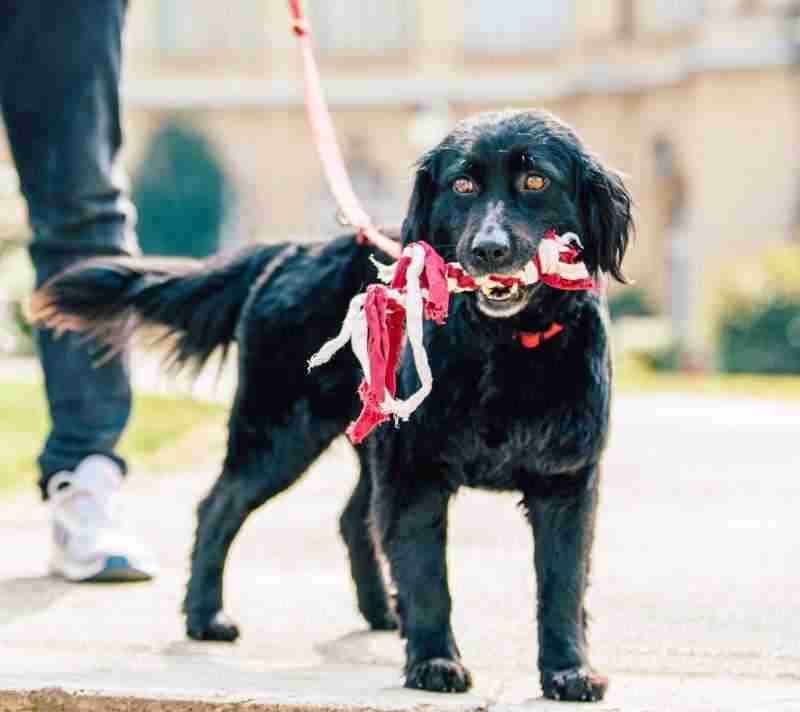 Sofia would be best suited for a family without children where she is not left alone for long periods of time and she can spend precious time with her family. Her future family will need to continue her socialization and training and give her the life she deserves and all the joy of living the life of a treasured family pet.
She could live with a friendly and calm doggie mate, but she would probably be happiest living with her humans to care for her only. Experience with rescue dogs preferred. No first time owners please.
As all rescue dogs, she will need time, patience, love and commitment from her adopting family to become a happy dog.
Sofia is currently in Hungary and can travel to the UK as soon as the right family's found for her. She comes fully vaccinated, spayed, microchipped, dewormed, flea and tick treated, with an EU passport and DEFRA approved paperwork.
Adoption is subject to Home Check and Adoption fee. Full RBU provided.