Solly is a smallish sized, slim build crossbreed of about 3-4 years old.
Solly arrived into our care a few weeks ago from the Botosani public shelter in Romania. He is a dear, quiet, little chap with the cutest snaggle tooth, which is caused by a slight underbite. We just think it makes him all the lovelier and it doesn't cause him any health issues.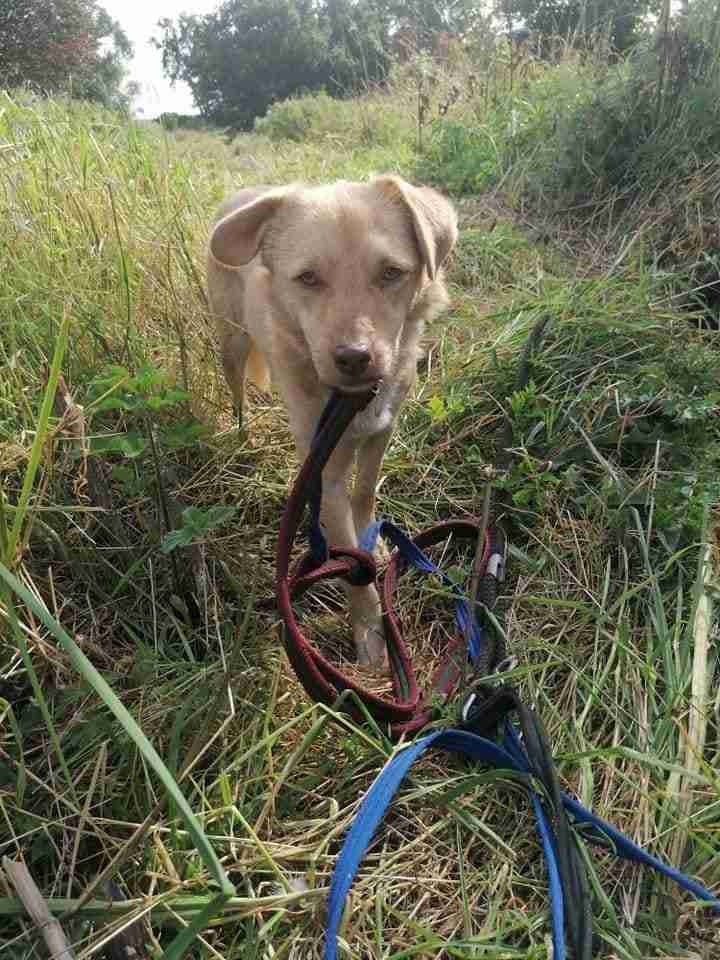 Solly spent the first few months after he was rescued doing his best to avoid people and staying hidden up most of the time.
He has made really good progress since then and is now ready to find a new home who will be prepared to continue the work we've been doing with him. He is now interacting with everyone in the family and with the other dogs here.
He loves laying on the sofa or a comfy bed, but likes to come and check in on you from time to time and see what's going on. He will accept a fuss from everyone in the family now and is starting to approach us to seek that out too.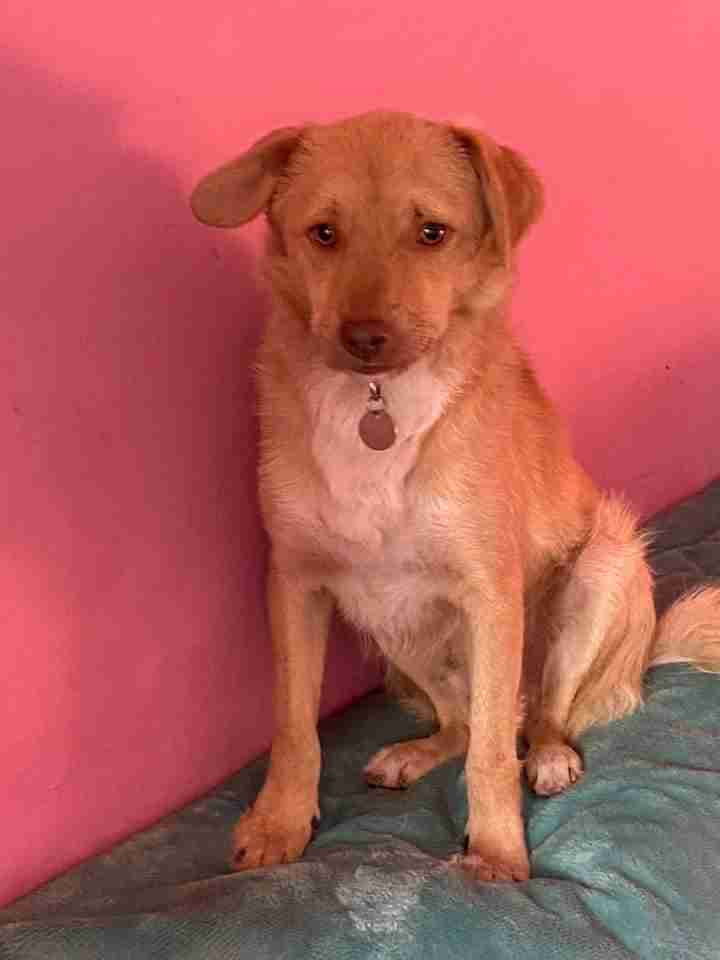 Solly seems old beyond his years and isn't really a fan of boisterous play. He gravitates towards the calmer older dogs and will need to live with at least one other companion dog to help him settle in and give him confidence.
On walks, he is much improved now with traffic and walking in busy places. He is excellent on the lead, trots to heel without pulling at all, and greets other dogs nicely.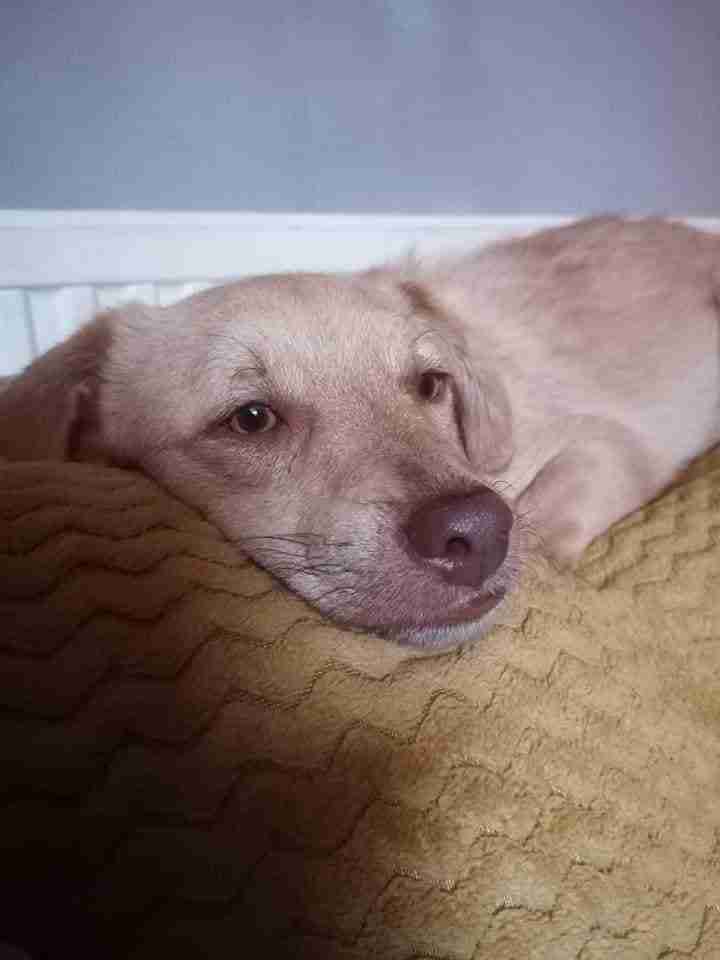 His favourite time of the day and one time he shows real excitement is when it's teatime or when treats are being offered, the boy does love his food!
Solly would be fine to live with children of 10 years plus who will understand that he needs a little space to start with. He is clean indoors and can be left for reasonable periods with no issues.
Solly (Sorum) fostered Dereham Norfolk