Meet the beautiful Sophie, a 7 month old female Border Collie. This gentle girl had not seen much of the world before coming to the centre, she can be reactive towards dogs and is nervous of new situations and people. The staff have done a lot of work with her so that she will now walk past dogs without reacting, however this training will need to be continued by her new owners and we will provide you with a personalised training plan to help you reach her end goal. She generally walks nicely on lead, however if she becomes anxious of something she will stop and refuse to move, again she has become better with this but her training will need to continue with her new owners.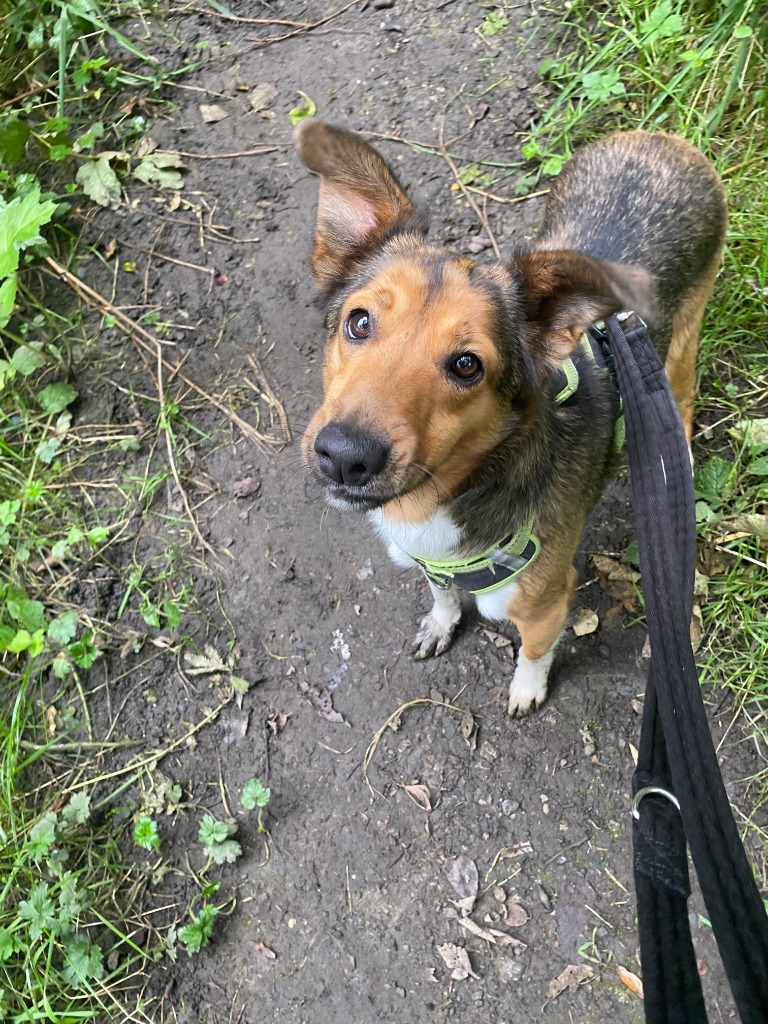 Sophie can be cautious with new people and she will require you to come and meet her multiple times before you can take her home. She may not initially come up to interact with you, but with patience, space and some treats she will start to show her loving side. Sophie is not for a first time dog owner, she will need somebody who is experience in working with nervous dogs to help her gain confidence and show her the world is not such a scary place.
Once she is in her forever home, it may take her a good few month to settle and she is going to need a quiet home where there are not people constantly coming and going. She is very kennel stressed and when left alone she is spinning a lot, she is going to need somebody around most of the time especially whilst she is settling in. As with any dog which come from kennels, we cannot say whether Sophie is house trained, however we will provide you with tips and advice on how to overcome this should it be a problem. Sophie is looking for a quiet household with no cats or dogs, any children present must be at least 16 years and older due to her nervous nature.
We are looking for a foster home with a view to adopting initially as Sophie will need support from the centre team & National behaviour team in the early stages of moving into a new home environment. For this reason we can only accept applications within 1 hour maximum travelling distance from the centre. Please note that Sophie will need a home with a garden and not a yard.