Sparky is a 3-4 month old male Cross-Breed. He came to us having been abandoned on the street in Northern Spain. Sometimes we can't believe the cruelty of people, to leave a tiny baby to fend for himself. Luckily he was collected by the dog warden, and taken to the local pound we work with. The pound is no place for any dog, but especially a puppy.
It's cold, damp and dogs have very limited interaction with people. As soon as we found out about Sparky we brought him to the boarding kennel we work with, and he's currently living here, receiving attention and interaction with other dogs.
Sparky has the most lovely temperament – he's good with other dogs, and great with people, if a little shy at first. This is to be expected after all he's been through, and he soon warms up and becomes cuddly and happy around people.
Given he's living at the boarding kennel, we can't know what Sparky's manners will be like in a home – he will need to be taught how to walk on a lead, greet new people, interact with visitors, travel in the car, manners at home and to be housetrained.
Taking on a puppy involves a huge commitment to teach and support a puppy as they grow, and we ask that people only apply if they have deeply considered this, and feel able to offer him a permanent home for the next 15 years of his life. In return, you will take home the most loving, happy little soul, who has an infectious enthusiasm for life. Even when he was scared and alone at the pound, his little tail was wagging, and Sparky deserves the security and warmth he has never had until now.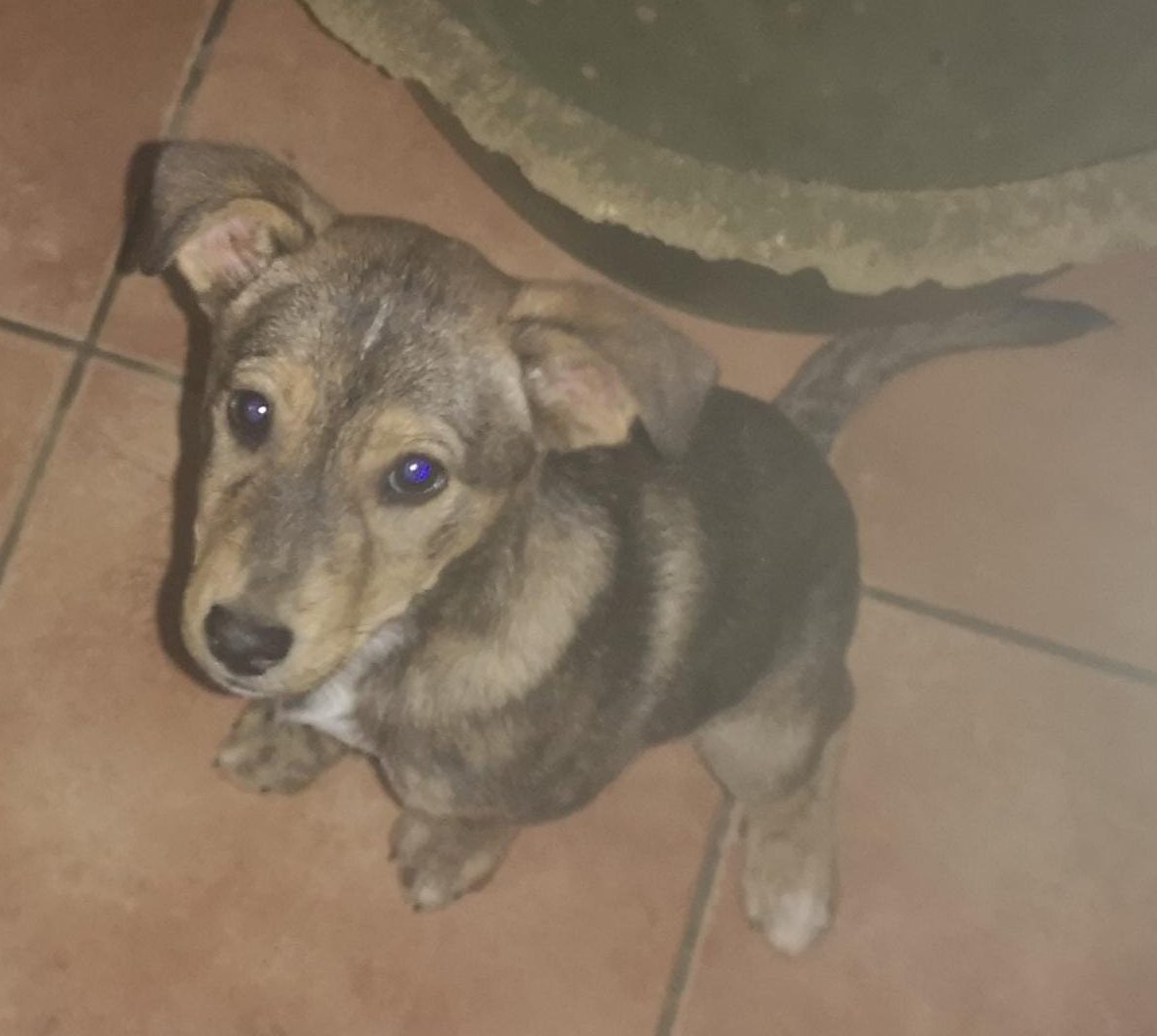 Sparky is in Spain but will travel to the UK (England or Wales, Not Scotland) with his vaccinations, pet passport and tested for Mediterranean diseases as soon as the right forever home comes forward. He will also travel with a spay/neuter contract, whereby his family agrees to neuter him when he is the right age.
We believe Sparky may be a cross with a Pastor Leones, a breed of herding dog. This breed is extremely bright and alert, obedient to their owner's commands and willing to please. They are also very active, and so we are looking for a family who enjoys the outdoors and will take time introducing Sparky to lots of fun adventures.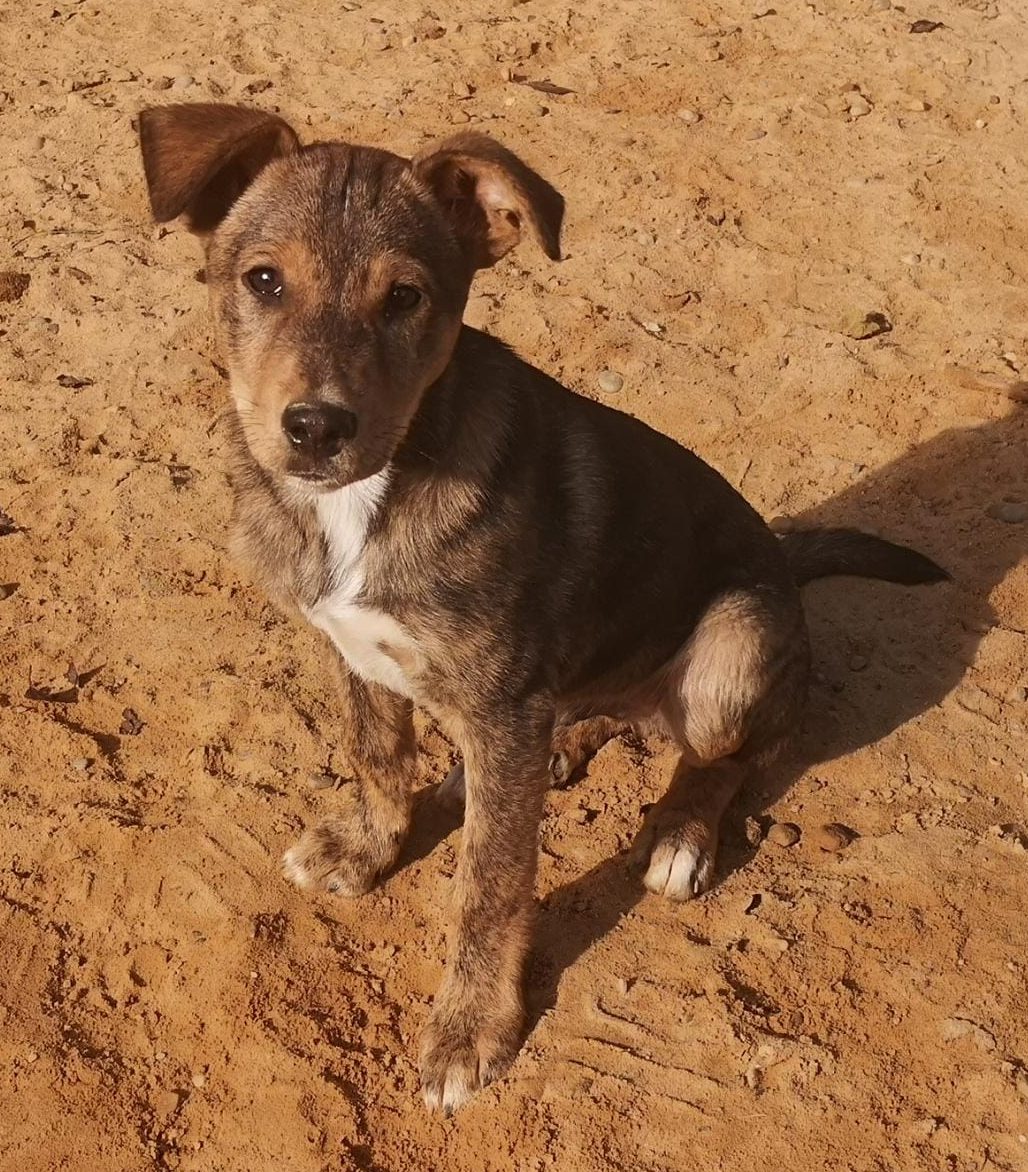 We think he will be medium sized once fully grown, though without knowing his parents this is an estimate. His family should be prepared for the possibility of him growing larger than expected. An adult only home, or one with older (14+ children) is a must, as Sparky will need to be the priority.
He would suit an active lifestyle, ideally in a home with a fully fenced garden. We feel he would do well with another resident dog. He has not been tested with cats or small furries. If you feel Sparky is the one for you, please get in touch. We are looking forward to see him soon in his forever home and would be happy to hear from you.