Speckle is a 7 year old female Cross-Breed. She came to us from Botosani Shelter where she wasted a heart breaking 4 years of her life. She was initially very frightened when she came to us, everything was new to her, especially the kindness of people, it took a little while to get used to attention and fuss, but she's doing so well now.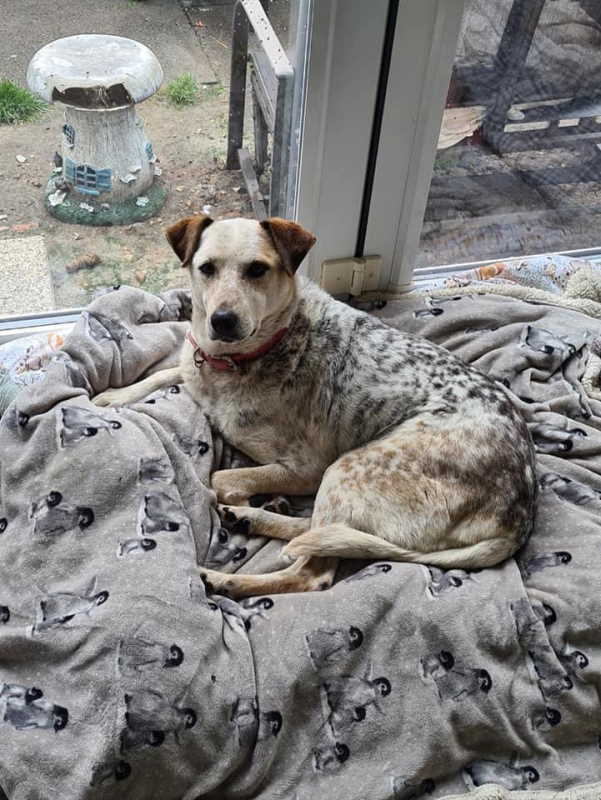 Speckle has such a sweet nature, she gets so excited to see us when we come in, she bounces and waggs her tail, but she does still back off a little when we go to make contact but this will come on time as she gains confidence with her own people. She enjoys her walks and she happy dances when the leaders come out, but she doesn't like to be hurried, she likes to take her time and sniff every blade of grass along the way. She would suit a quiet home where she can relax on comfortable beds and enjoy a stress free life which she so deserves. She lives well with other dogs, although she does get a bit grumbly about sharing her bed.
Speckle is fostered in South Shields.
All dogs are vaccinated, microchipped and neutered (unless the dog is too young to be neutered). If you are interested please message or call between 9am to 5pm Mon – Fri 9am to 4pm Sat.