Stevie is an adorable 7 year old male Staffordshire Bull Terrier who needs a specific kind of home. He is super loving and friendly with people he knows but he does not like strangers so he needs a home who are able to deal with this. He's seven years old, walks like an angel, travels well, fine to be left for reasonable periods of time and great in the house.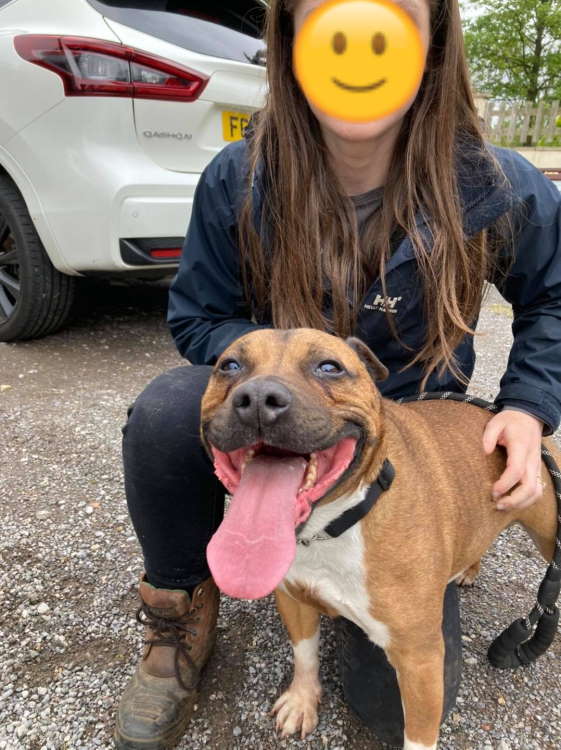 Out on walks he will avoid strangers by hiding behind the legs of his people but if a stranger gets in his space he will get stressed and snap. Similarly when people come to the house he needs to be either in a crate or in a different room- he will not be friendly to people he doesn't know.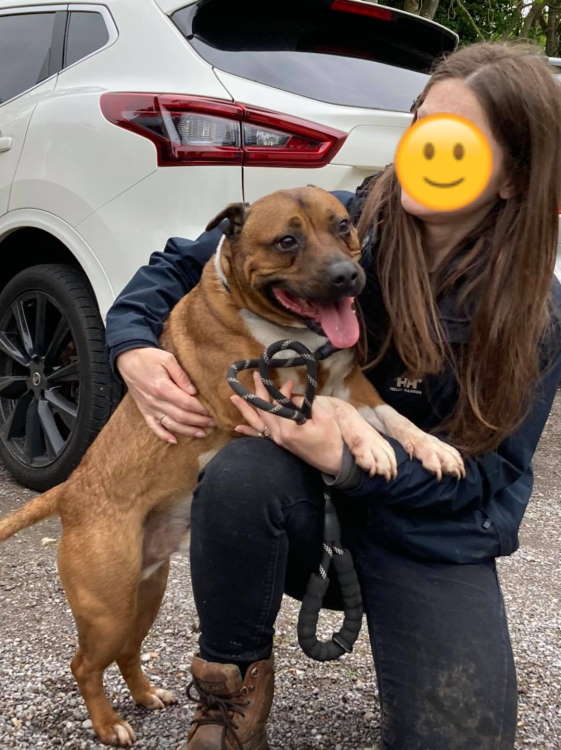 He needs an adult only home (no regularly visiting children) with limited visitors and someone able to manage his aversion to strangers. He's a no to cats, he walks past other dogs on walks well but would either need a home as an only dog or with a very calm laid back female (pending successful introductions).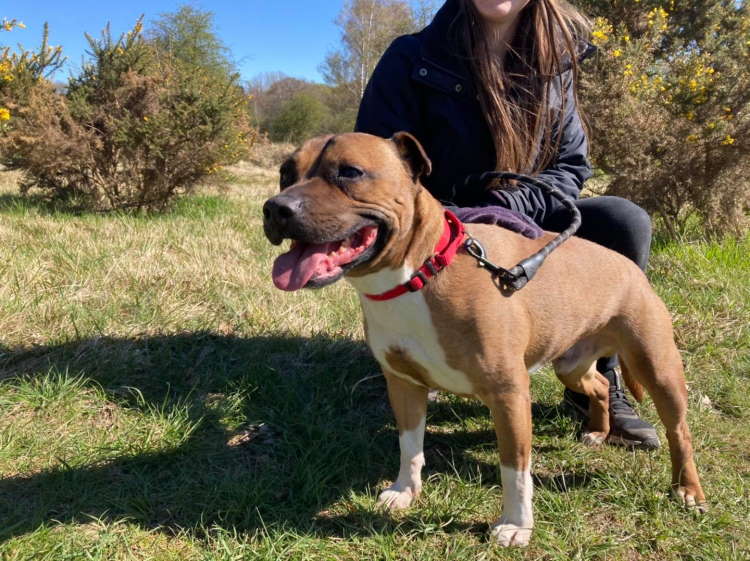 Foster homes need to be within an hour of Rotherham where we are based so that they can take the dog to our vets and be local for meets for potential adopters. Forever homes can be anywhere within the UK but you will need to travel to us in South Yorkshire. As always we require everyone in the family to attend the meet.
Our usual process is that you will need to come and meet the dog (outside and following social distancing rules) and that adoption is then done on a second meet. For Stevie additional meets will be required and potential adopters will be required to travel to the dogs location for all meets.
If you meet the criteria for one of our current dogs for adoption please call us from 8am-8pm to discuss (if your call is not answered please leave a voicemail and we will return your call).
If you are suited we will then arrange a homecheck, vet reference and meet with the dog. We only rehome where all resident and previous animals are/were regularly vaccinated and neutered/speyed unless on veterinary advice.