Taco is a 4 month old male German Shepherd Cross. When a heavily pregnant female dog was spotted wandering about in the streets we obviously knew what was about to come next – a small explosion of puppies! As you can imagine, it puts quite a big strain on a rescue very quickly when a pregnant dog is found as you're not taking in one new dog, in this case we were taking in eleven.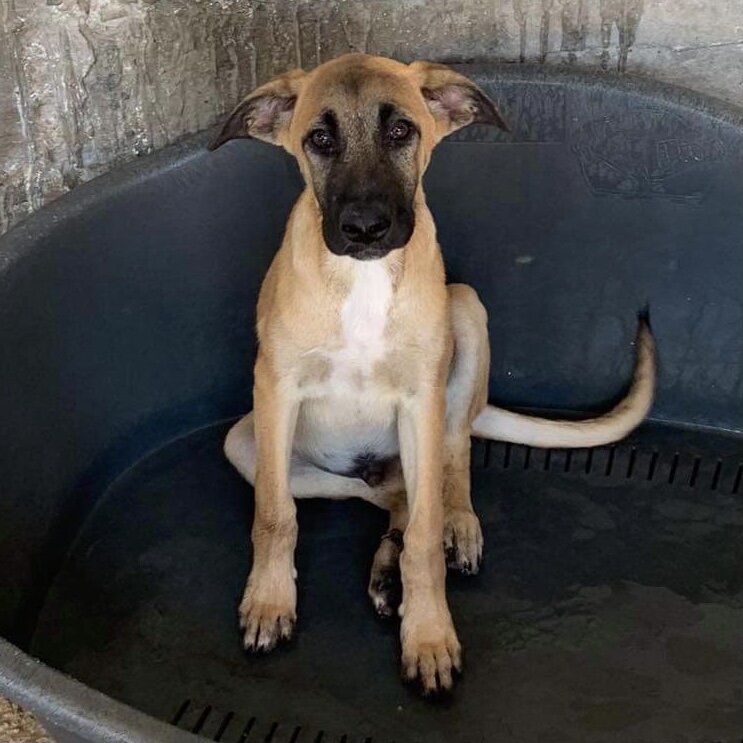 Taco is one of three puppies left available for adoption from the litter. Most of his brothers and sisters have either been reserved or have flown to the UK already to live with their new families, but Taco hasn't been so lucky yet.
Taco's litter are Shepherd/Hound mixes, and whilst they're gorgeous they will need active homes that can dedicate time and patience to their training, have the space for a clumsy, playful pup, and isn't shy to a bit of hard work. In the right environment, pups like these can make incredible companions and wonderful family dogs, but the time, energy and effort involved in raising a puppy should not be underestimated.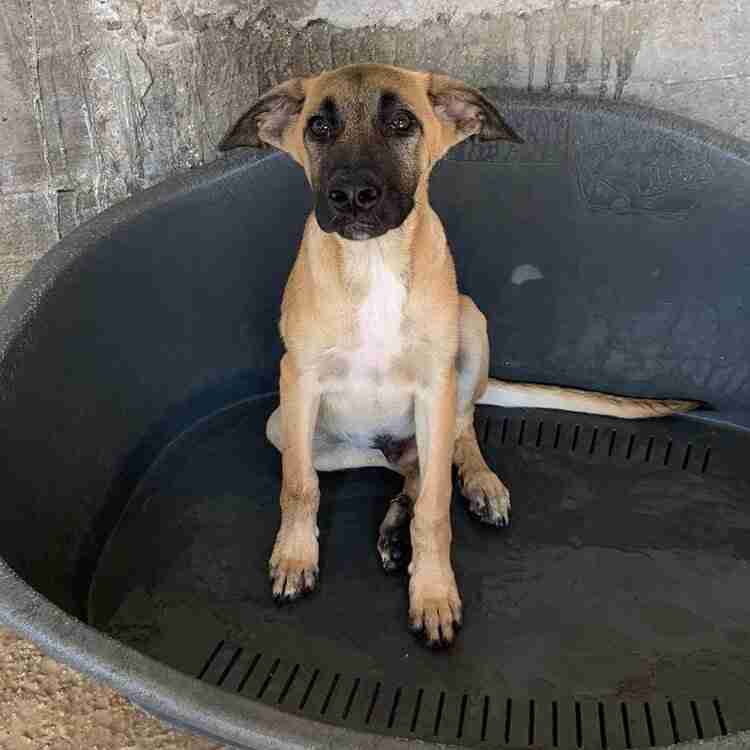 As adults, the puppies are expected to be medium in size and will probably be between 20-30kg throughout the litter. Taco is the biggest of the litter, weighing more than double some of his smaller siblings! He was named Taco before his love of food was evident, but it turns out it was a fitting name after all! Whilst Taco does love mealtimes, he is also growing faster than his brothers and sisters and therefore probably needs more food too.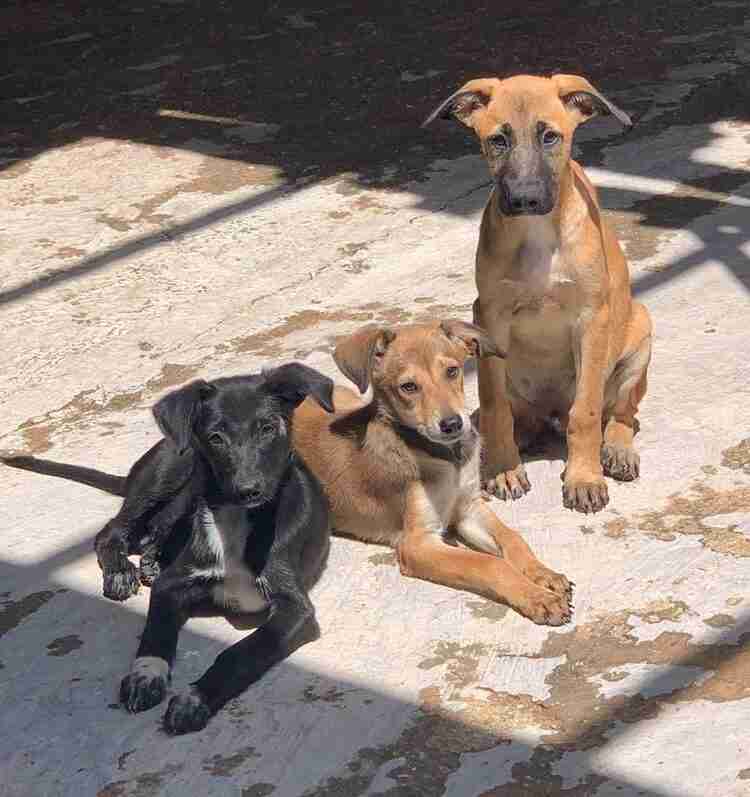 When he's not at the buffet, Taco loves playing outside with the other dogs at the shelter. He's not the most coordinated of puppies and forever ends up on his back with the other puppies diving on top of him, but he's a good sport and enjoys the game.
If the progress of his adopted siblings is anything to go on, Taco too will blossom in a home environment. He would really benefit from some 1-2-1 focus when he's separated from his littermates. His goofy, loving character could make anyone fall in love and he's going to make such a loyal friend.