Tapi is a 1 year old female Cross-Breed. She was rescued with her 3 puppies from neglect and abuse. They were full of fleas and in a poor state. She was quite timid initially but came out of her shell as soon as she was in the right hands. She currently lives in a foster family in Hungary and ready to travel as soon as the right family is found for her.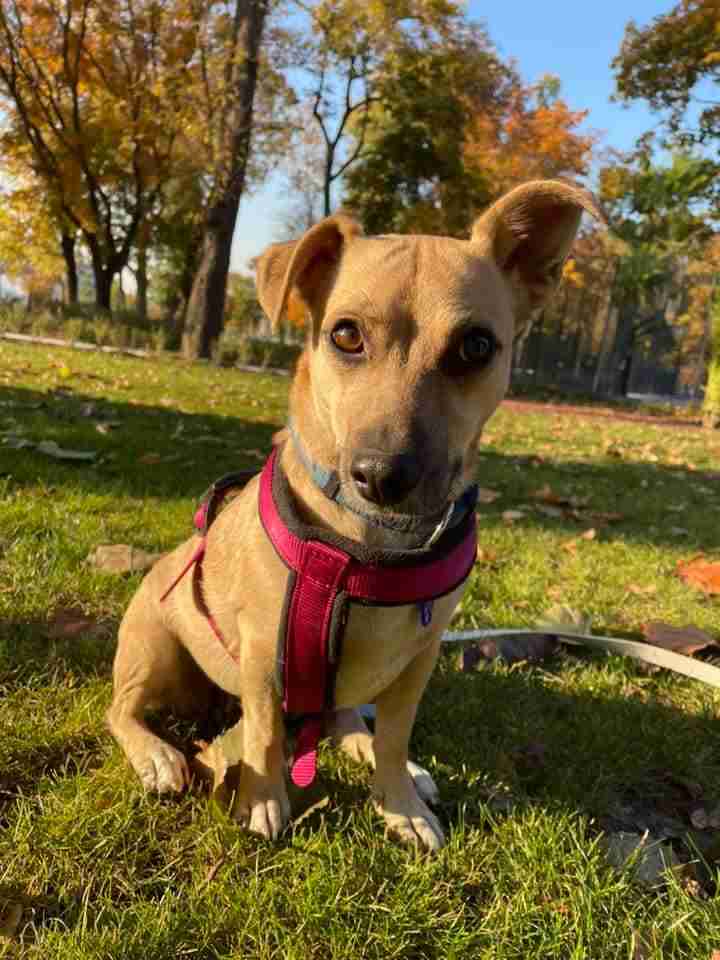 Tapi is an active and happy doggie, she loves people and loves her cuddles. She can be slightly wary of men initially but makes friends with them easily if they know how to approach her. She loves playing with toys, dogs and people. She especially like soft toys, she carries them around and chases them enthusiastically!
She is very smart and loves to learn. She responds really well to clicker training and can be nicely motivated by food. She can pull on the lead when she gets excited but she responds well to her human's expectations.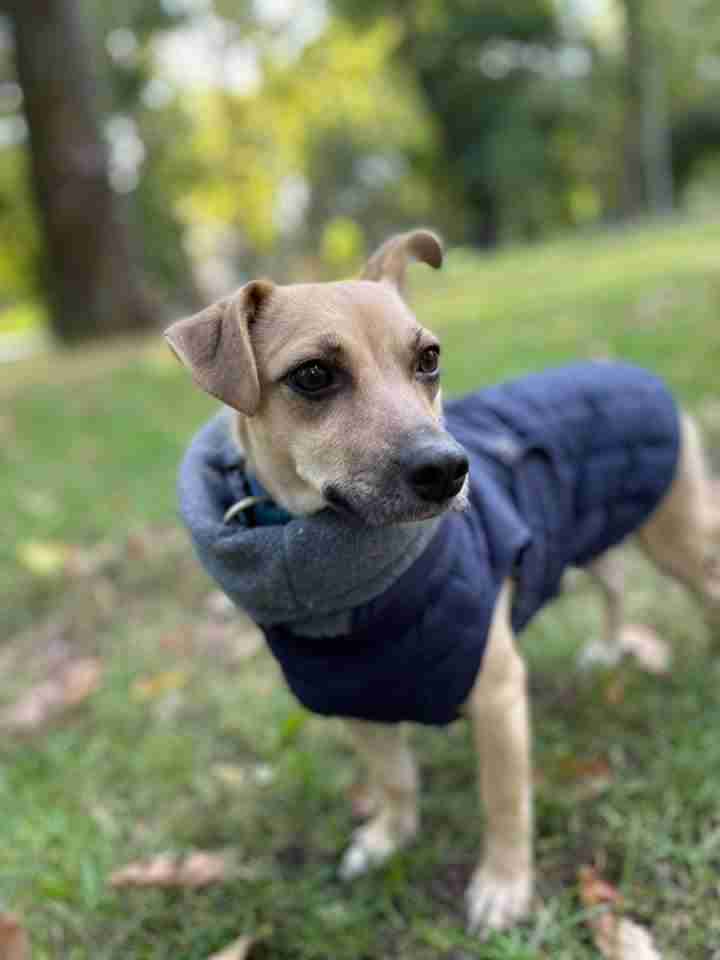 She gets along with all types of dogs, she is very playful and is on the submissive side. She loves running around with dogs and play a chase and she communicates nicely with them. She especially likes puppies and young dogs as they are the best playmates!
She is house trained and can be left for a few hours as long as her exercise needs are met. She also travelled nicely in the car on the occasion she was taken. She is resource guarding her food hence she will not be rehomed with children.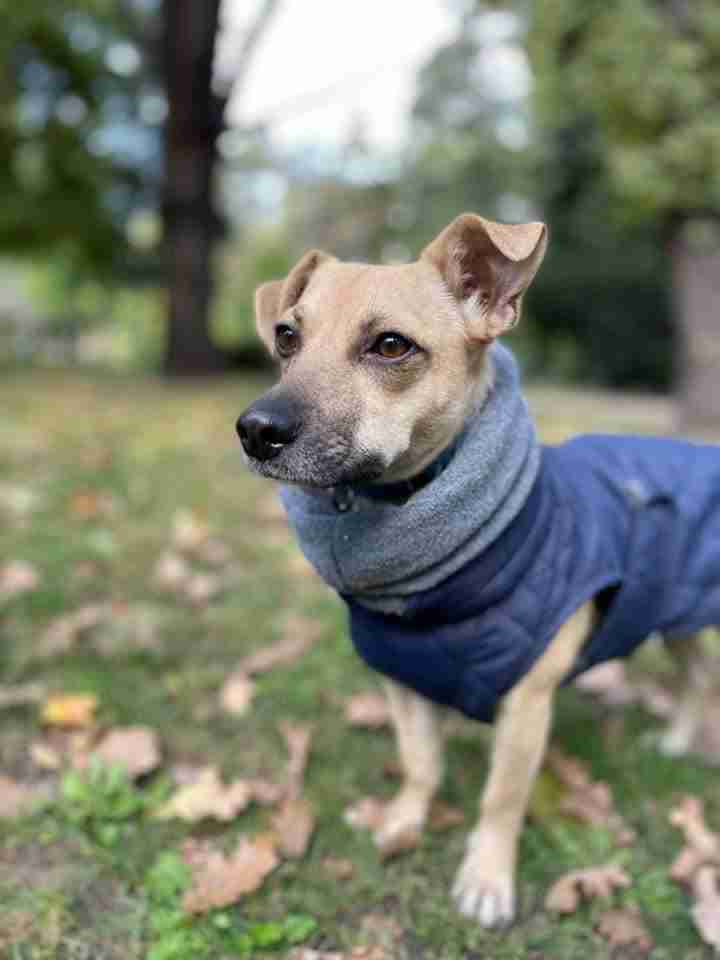 Tapi would be best suited for a family without children where she is not left alone for extended periods of time and there is time for her socialisation and training. She will need an active family as she is quite an energetic girl but she is also happy to chill at home once she got her exercise needs cared for.
She is very intelligent and could be a great company for all kinds of doggie sports or activities. She could live with another playful and well-balanced dog, but she would also be happy living as the only dog in the household.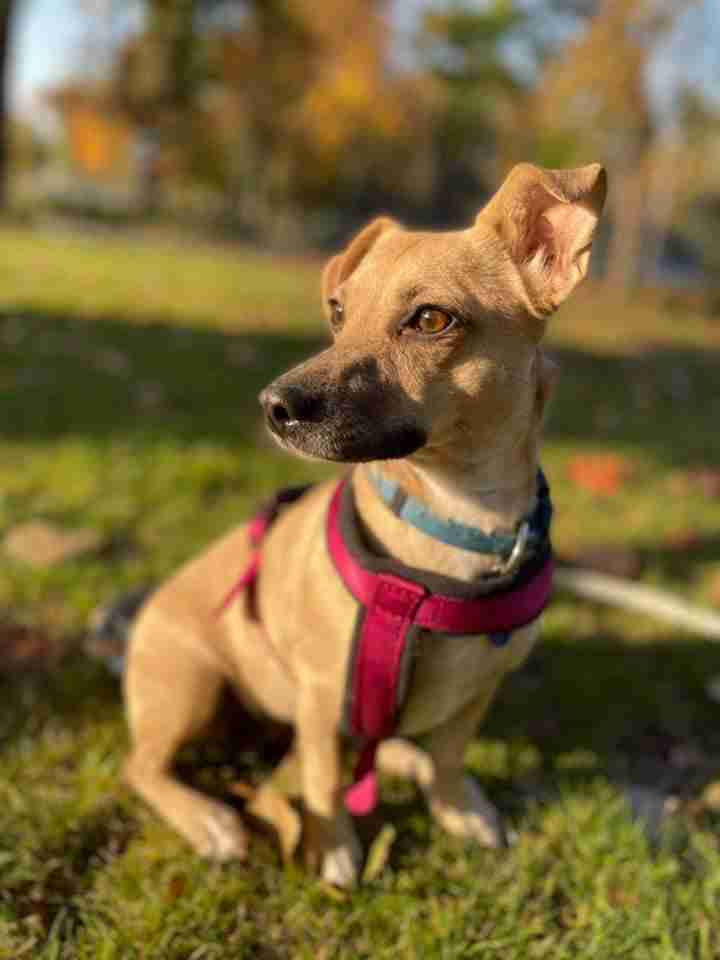 As all rescue dogs, she will need time, patience, love and commitment from her adopting family to become a happy, well balanced dog. Experience with rescue dogs preferred. No first time owners please. (shoulder height: 35 cm, Weight: 7 kg).
Tapi is currently in Hungary and can travel to the UK as soon as the right family is found for her. She comes fully vaccinated, spayed, microchipped, dewormed, flea and tick treated, with an EU passport and DEFRA approved paperwork.
Adoption is subject to Home Check and Adoption fee. Full RBU provided.