Theo is a 2 year old male Cross-Breed. He was adopted a few months ago into a family as their first dog and he has done so well with them – we helped them work with him on getting overexcited when people visited the house and on his barking at other dogs when on walks. Sadly 10 days ago there was an incident when he was in the house with the two teenagers and one of their friends.
None of us know exactly what happened as we were not there but it seems he began mouthing (which he does when he is overexcited) but this escalated and ended with the friend suffering puncture wounds to his arm.
As a result of this they felt that they no longer trusted him and so he came back to us the following morning. He has been assessed for the last ten days and shows absolutely no signs of aggression with any of us or the kennel staff – he is just the typical bouncy, giddy pup he always was so we feel that finding the right home with only adults and people experienced with dogs is the best thing for Theo.
He's only a young dog and does very much take his lead from his people – if you are confident and firm with him he is no issue at all, but if he thinks he can get away with barking at other dogs etc he will.
He's neutered, chipped and vaccinated, is a dream of a dog in the right hands- he loves cuddles, fuss, food and walks. He travels well in the car and is fine to be left for reasonable periods of time although he would not be suited to being left too long given his age and energy levels.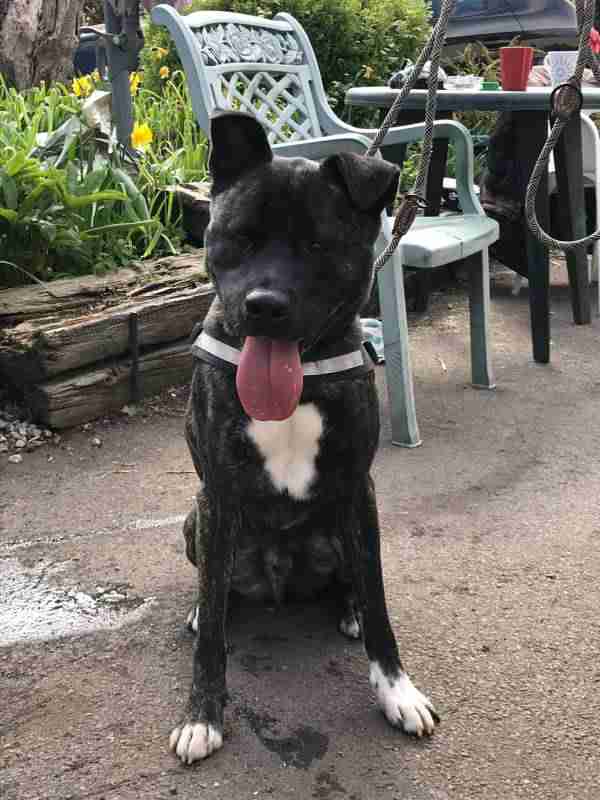 If you have the right home for Theo then please contact us. Following the governments confirmation that there will be further easing of travel restrictions from Monday 12 April we will return to accepting applications from anywhere in England from that date.
Please note that currently travel from Wales and Scotland remains prohibited. As always we require everyone in the family and any children who are regularly going to be in contact with the dog to attend the meet.
Our usual process is that you will need to come and meet the dog (outside and following social distancing rules) and that adoption is then done on a second meet. For some dogs additional meets may be required and potential adopters will be required to travel to the dogs location for all meets.
If you meet the criteria for one of our current dogs for adoption please call to discuss (if your call is not answered please leave a voicemail and we will return your call). If you are suited we will then arrange a homecheck, vet reference and meet with the dog. We only rehome where all resident animals are neutered/speyed unless on veterinary advice.