Thomas is a 2 year old male Coonhound Cross. He arrived in the UK in February 2021, but unfortunately we're yet to find the perfect home for him. He's a beautiful, charismatic, bouncy and entertaining boy, and he is looking for an active, confident and experienced home to give him the best chance at success. Thomas is a former rescue dog from Cyprus and we're certain that he was kept in a kennel before being found and rescued as a stray.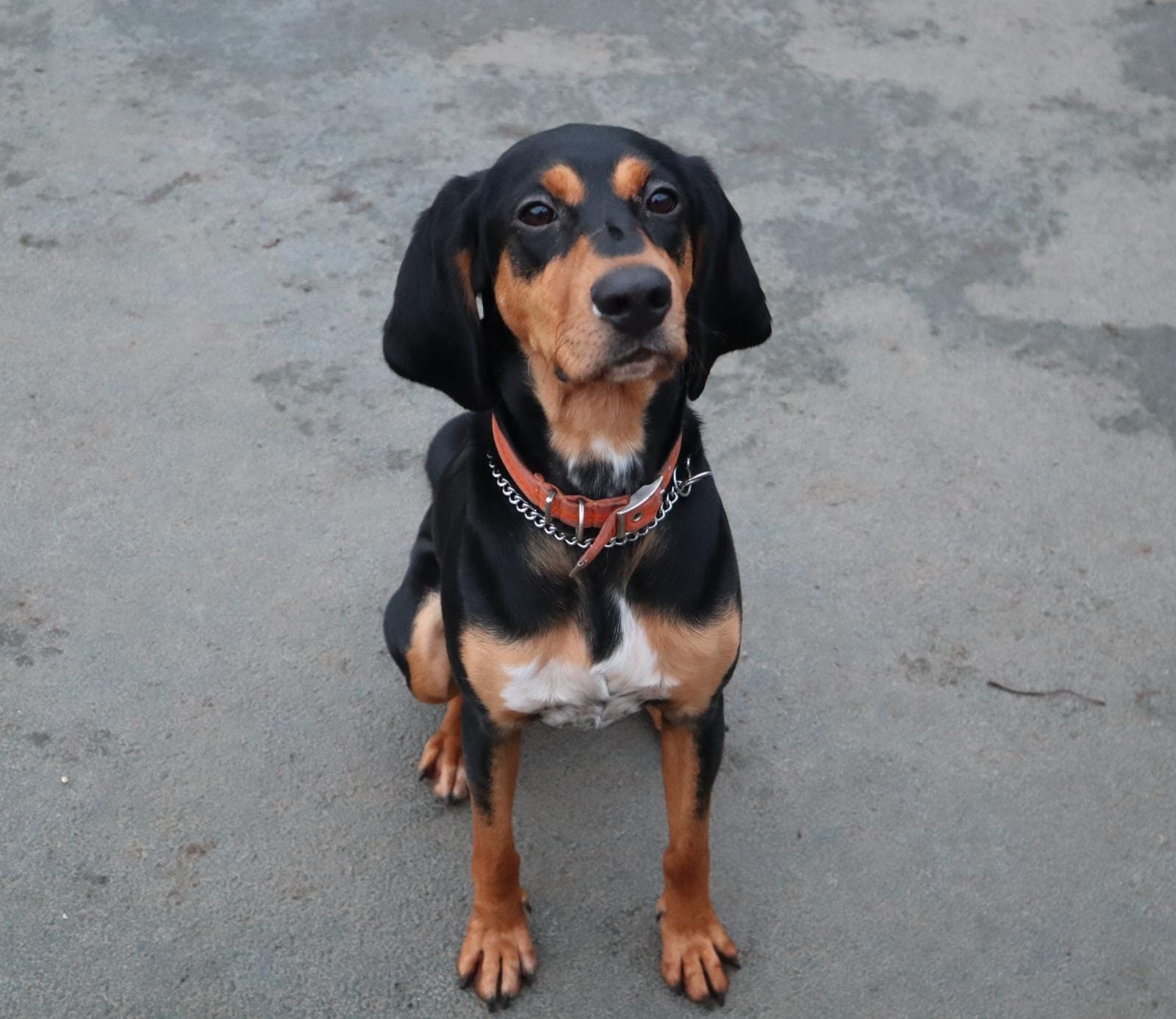 Thomas was surrendered by his previous home because he showed anxiety around strangers and at the moment he is in kennels in Enfield. As soon as Thomas arrived in the kennels he slotted in immediately, and is clearly very confident in this environment. However, he can't stay there forever and we want him to experience a fantastic home with a confident, self-assured handler.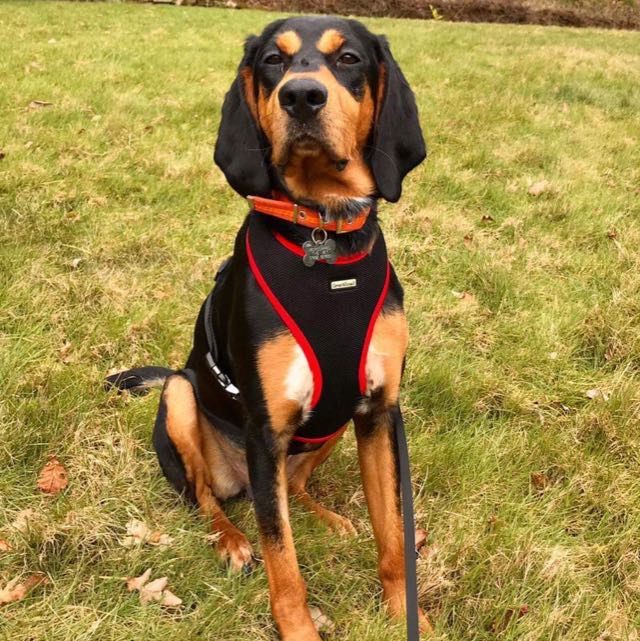 Thomas is a bundle of energy and needs a secure, private garden to play in. He has been fantastic with other dogs of a similar energy to him and loves playing out with them in the paddock, but he can also be adopted as the only dog in the household. He is very intelligent and keen to learn, but can also be over zealous in his play at times and has an incredibly goofy streak. He loves his food and will perform basic commands for treats, and he has no food aggression or guarding issues.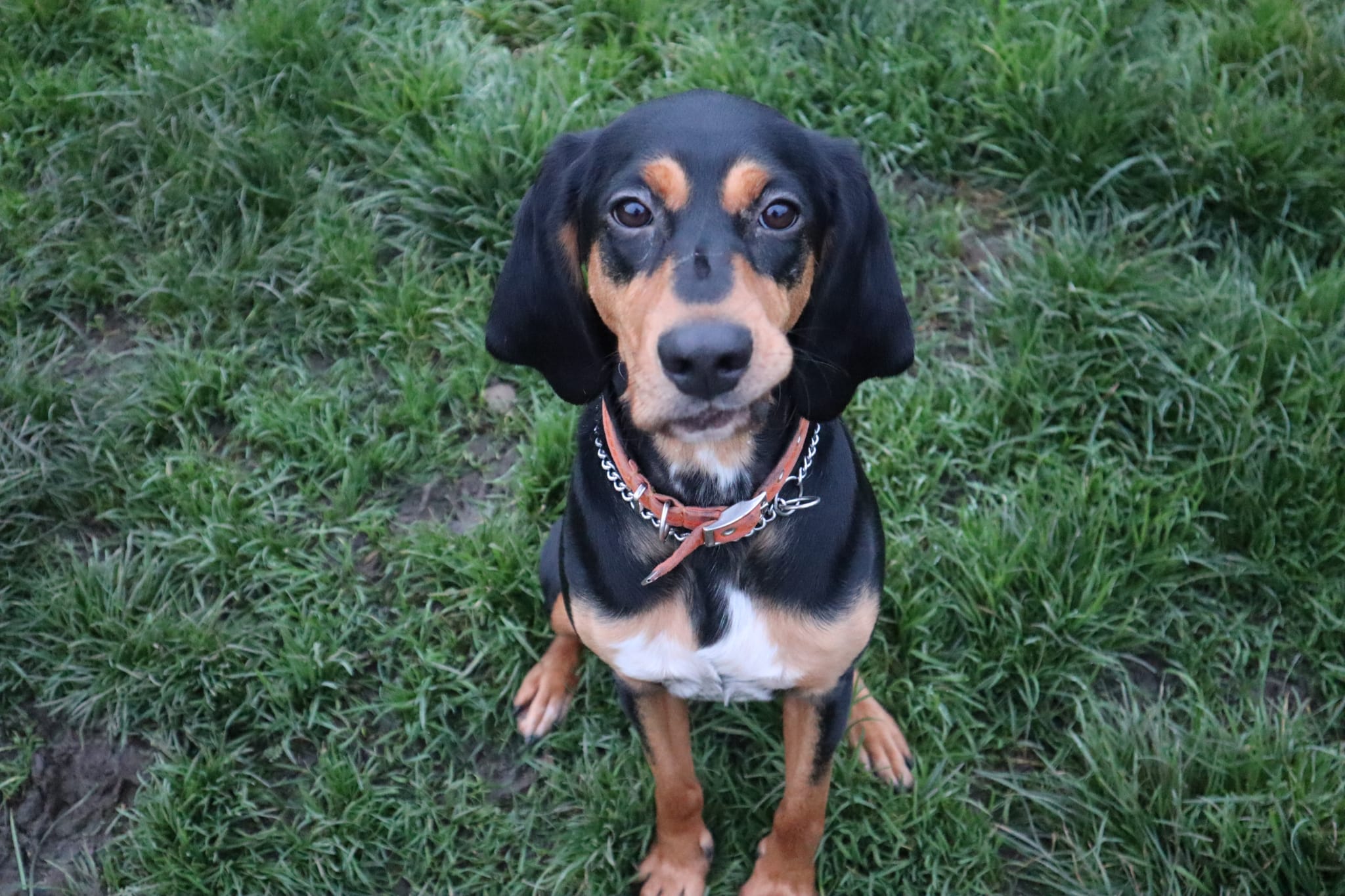 Thomas will bark for attention and play if he thinks he needs more focus! He loves his humans and forms strong bonds quickly, particularly when they take an active role in his training. He walks well on the lead and would be the perfect companion for an active person living in the countryside, but he does need to be homed outside of a busy, built up area as he finds it overstimulating and stressful.
We're looking for a home without cats or children from Thomas, as we want him to be set up for success. He's got so much love, loyalty and devotion to offer the right person and we know they're out there somewhere waiting for him, we just need to find them!