Timmy is a medium sized two year old male Cross-Breed who has been looking for his forever home for a little while. He has been with us for a while and these albums are always bittersweet to do, we adore him and want to tell you about all his amazing bits, though you do need to know that taking on such a shy dog isn't always easy, but I also want to let you know that its also really pretty awesome and there's no feeling like it when you get your first wagg or happy dance or they relax enough to fall asleep at your feet.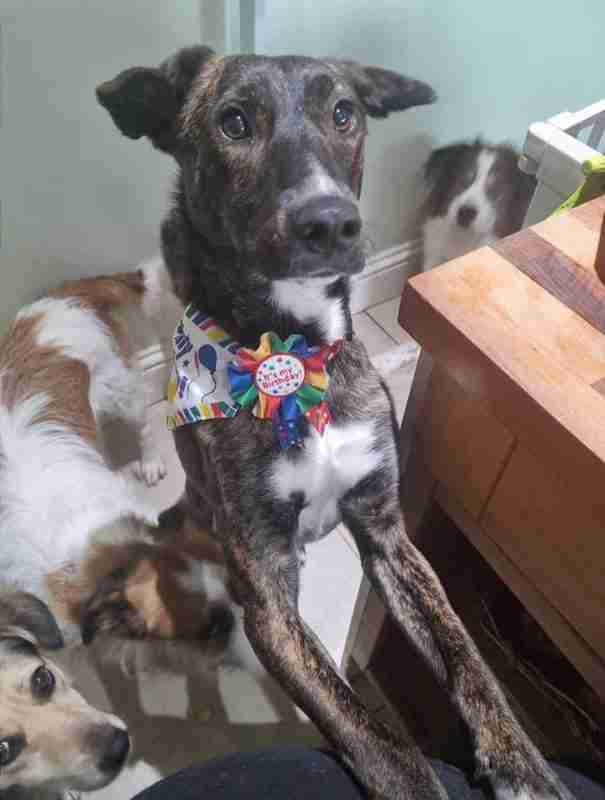 We know Timmy lived on a building site and was going to be poisoned so he was moved to safety, but we can only guess at how his tail was so badly broken or why he came here with such a deep fear of people. It took a long time for us to really get to know him as fear clouded his personality for a long time, it's been a slow burn and several times over we've wondered if this stage would be as far as he would progress, but he keeps surprising us, gradually we gained his trust and it's been a joy to watch him turn it to a happy dog with such a funny, cheeky little nature.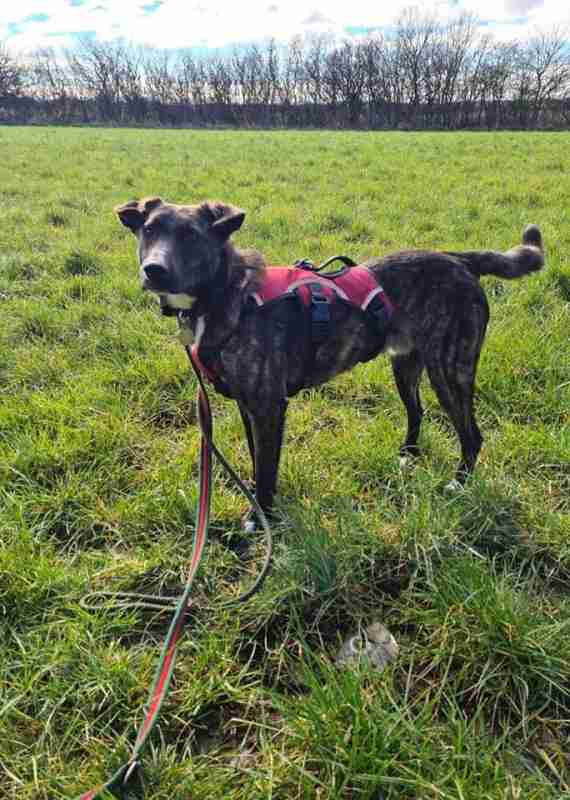 He loves the other dogs in the house and he must live with a dog for confidence, he's starting to play with the the other dogs on the foster home and toys now, he seems to be drawn to the stronger characters, although he's so soft natured he is a bit prone to being bullied so we don't want him to live with a dominant dog.
He loves his walks and gets so excited to go out, he's great on lead and walks beautifully but if he gets spooked (which was a lot in the early days) he pulls like a steam train, he's still unsure with traffic so grassy, quite walks suit him.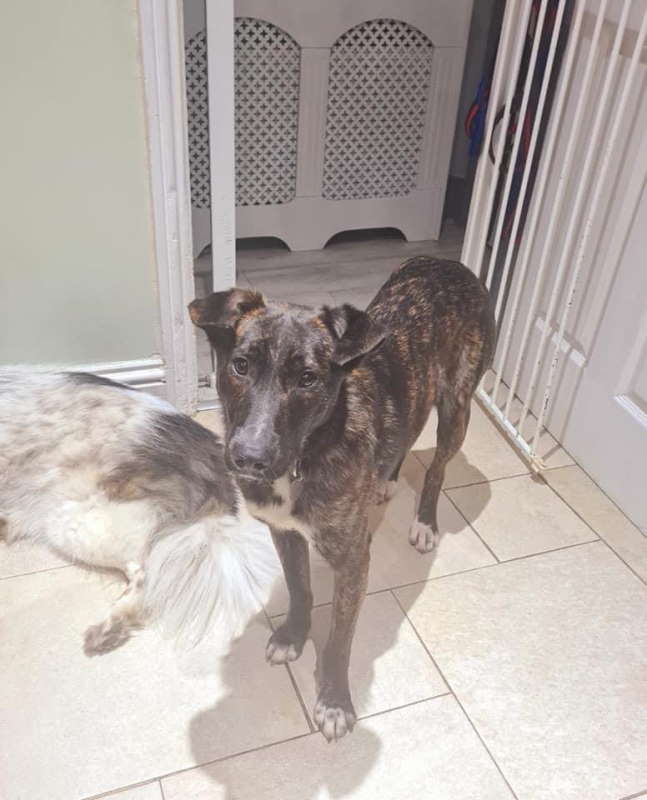 He needs a kind and patient home that understand his progress might take a while, even months, but are happy to give him the love and time that he needs. Timmy- fostered in South Shields.
All dogs are vaccinated, microchipped and neutered (unless the dog is too young to be neutered). If you are interested please message or call between 9am to 5pm Mon – Fri 9am to 4pm Sat.
*Update Aug. 4th 2021*
Yes, he's still a big scardy cat, he still worries around trafic and he's probably never going to climb on your knee for a cuddle BUT he's funny, playful, he's amazing with all of the other dogs in the house, he steals your socks as you're putting them on and although he's not a 'cuddler' he does love a head and bum scratch and even batted my hand the other day when I stopped stroking him.
He is going to take a whole lot of patience, understanding and kindness while he settles in to a new home and it may take a while for him to let his new family get close to him, but I know he's worth it ? he's also very greedy so food is a brilliant motivater and a good way to win him over. He's a clever boy, he listens to what you ask of him and once he trusts and understands you he's happy to oblige. He's fit and active, he loves his walks, though he can pull when spooked.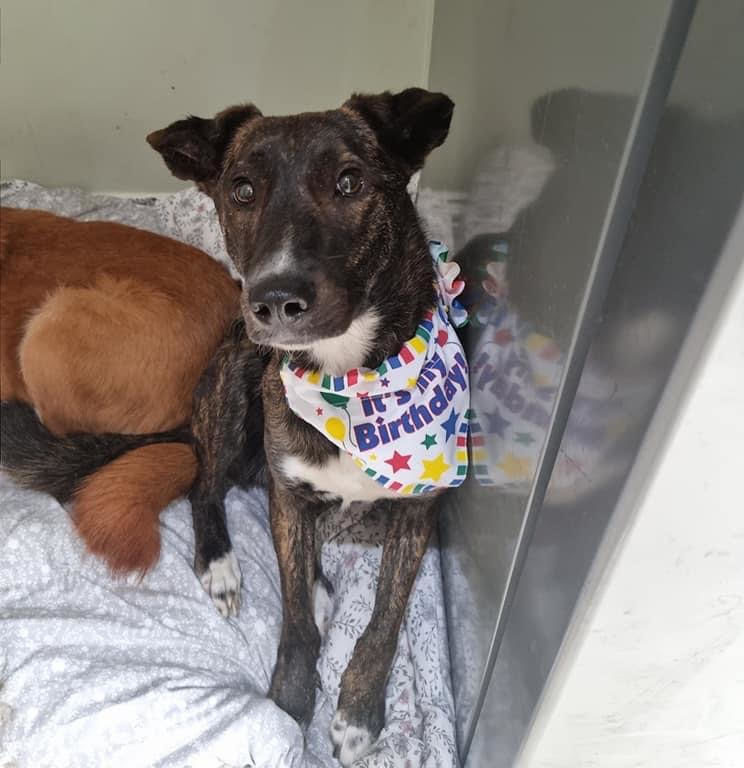 Timmy must live with another dog for confidence, he wouldn't settle without one. He hasn't been cat tested yet. He's not suitable to live with children, we think he'd find that too stressful.
Fences and gates must be 5ft min & secure.
Please note that it is Safe Rescue policy that all dogs adopted from us must wear a slip lead to be walked for the duration of their lives. Too many dogs are lost from slipping out of collars and harnesses and many of our dogs are timid due to past ill treatment and likely to panic whilst out and about. It is absolutely okay to use these things additionally to slip leads but not instead of. We also request that extendable retractable leads are never used on our dogs. If you are opposed to slip leads, please do not enquire about our dogs as this is not negotiable. Thank you for understanding. All dogs have to be collected and a crate must be used.