Torus is an 8 year old male Cross-Breed. He is an small to medium sized and very round Cross-Breed. Torus was taken to the Botosani public shelter in Romania as a youngster and has spent almost all his life there. As you can imagine, life in a UK foster home has been a real eye opener for him but he has adjusted to his new life very well.
Torus is a shy boy who still doesn't fully trust human hands. Despite his fears he is not snappy or bitey when stroked or groomed he just looks uncomfortable and moves away at the earliest opportunity. Many of the long term shelter dogs are like this and it is something that passes in time with love, patience, kindness and a little bit of chicken or ham bribery along the way!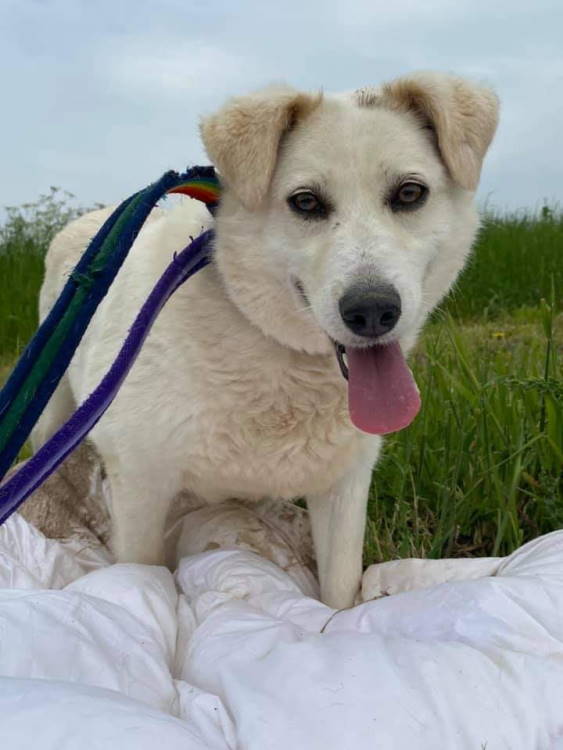 Torus needs another dog in his new home so please do not apply if you don't already have one living with you full time. Torus would like a quietish environment with no small children.
Torus walks surprisingly well on a lead despite never having been on one prior to coming to us. He does like to go at a slowish pace currently as he's a little overweight. He also likes to eat grass as he's walking because eating is very much his thing!
Torus fostered Norwich Norfolk.