Valentin is a fairly large 5-6 year old male Cross-Breed. He is one of our very special Mizil dogs and his journey with us has been more arduous than most. After being rescued from the Mizil public shelter in Romania four years ago Valentin went into a private shelter. There he displayed his deep fear of humans by appearing aggressive at the fence. His plan to keep people away worked and he was fed and cared for but largely left alone.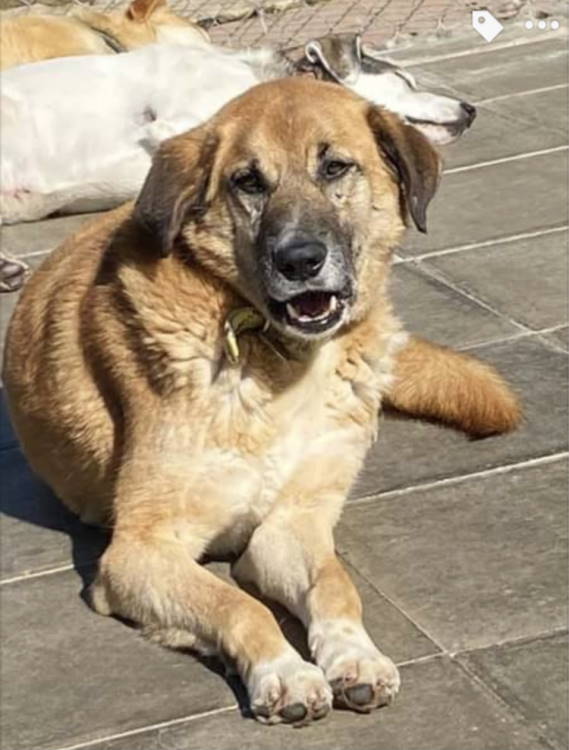 Four years later in March this year it was finally the turn of the last four of the 250 Mizil dogs to travel to us abc Valentin was one of those four. It quickly became apparent that Valentin's shouting at humans was very much bravado and fake aggression. In a short time Valentin has progressed hugely in developing human relationships. He still fears strangers and he still needs someone experienced to take him on but he is showing brilliant potential for becoming a good pet and companion in the months ahead.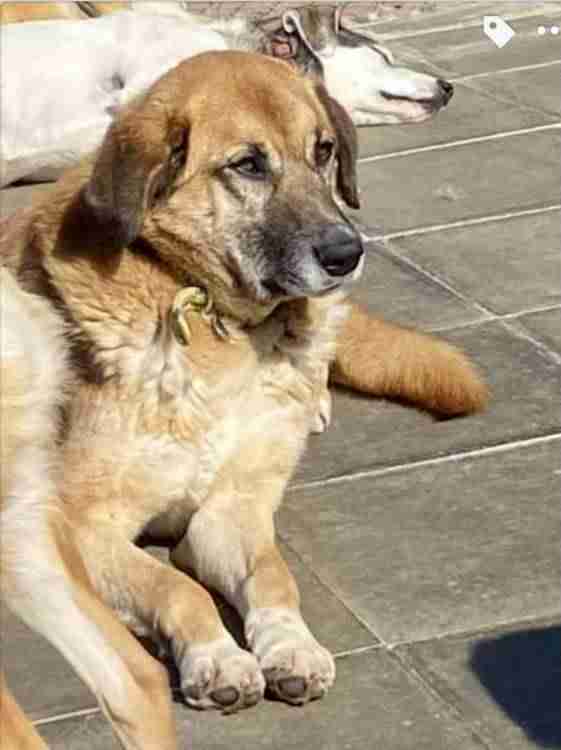 Valentin walks beautifully on a lead and, despite his size, walks perfectly to heal with a slack lead. He is now able to be stroked and groomed by those he knows and trusts and doesn't appear to dislike it. He is rather too arrogant currently to admit he actually enjoys it but we see that glint in his eye and we know we're breaking down those last barriers!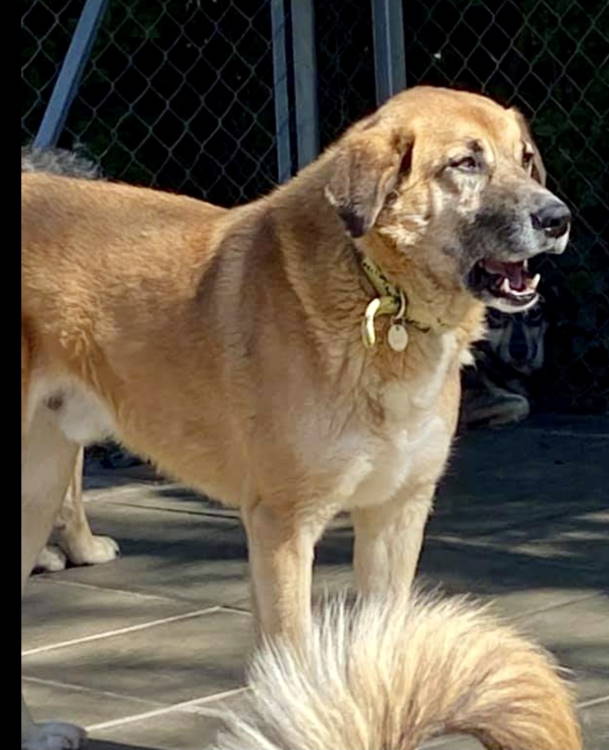 Valentin needs an adult home. Adopters must be understanding and patient and willing to put in the work to gain his trust, he is probably not going to want them touching him until he's been in the home for a week or two. We don't know what this boy has seen or witnessed but we can clearly see we're having to undo some pretty major damage to his trust.
The journey with this boy will be slow but massively rewarding! He could live as an only dog or with one or two others but is not so good in a larger pack.
Valentin fostered Norwich Norfolk.