Wendy is a 9 year old female Cross-Breed. She is a super intelligent, sensitive soul just looking for the right adopter. She still has the energy and vibrancy of a puppy. She is approximately 25kg and a mixed breed dog on the larger size of medium. She walks nicely on a lead, although she can pull.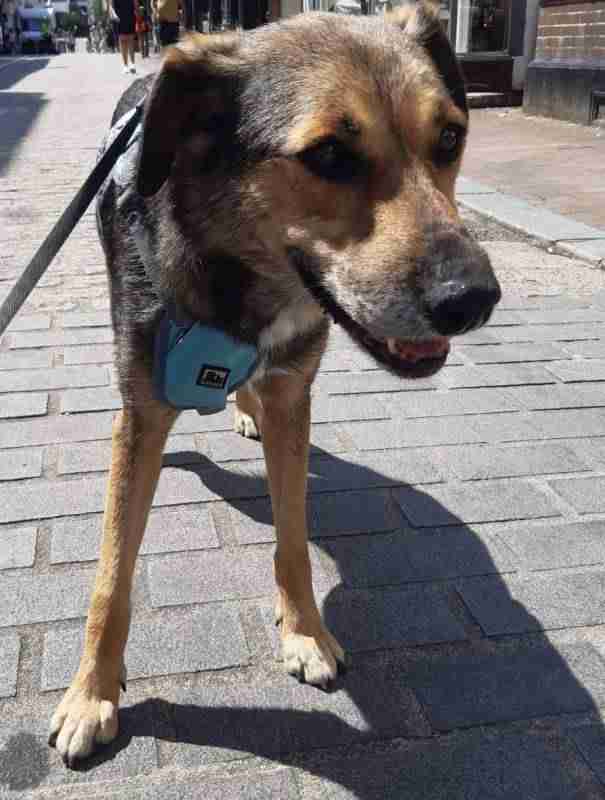 Despite being constantly let down by humans, she has a zest for life. She is eminently trainable, being quick to learn new commands, and new ways of behaviour. She's a very loyal, loving girl who thrives on gentle, rewards based attention. She responds well to TTouch.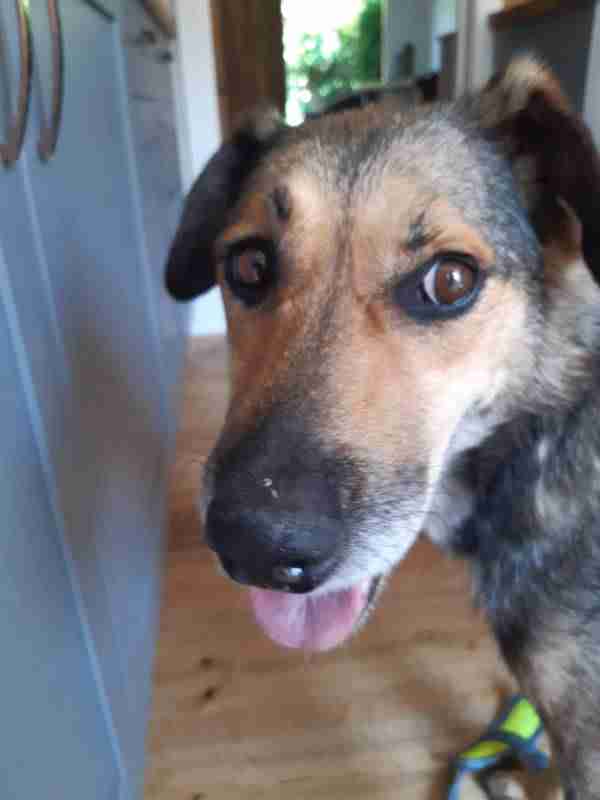 Wendy's perfect home would be a rural or semi rural or a quiet town. She's okay with traffic, but uncertain in busier streets. She needs someone home all the time, or most of the time. She is learning to be left, but needs building up to it. Wendy needs a quiet home or a family of adults. She needs time to get to know regular visitors. She needs access to a decent sized, secure garden in which she can potter.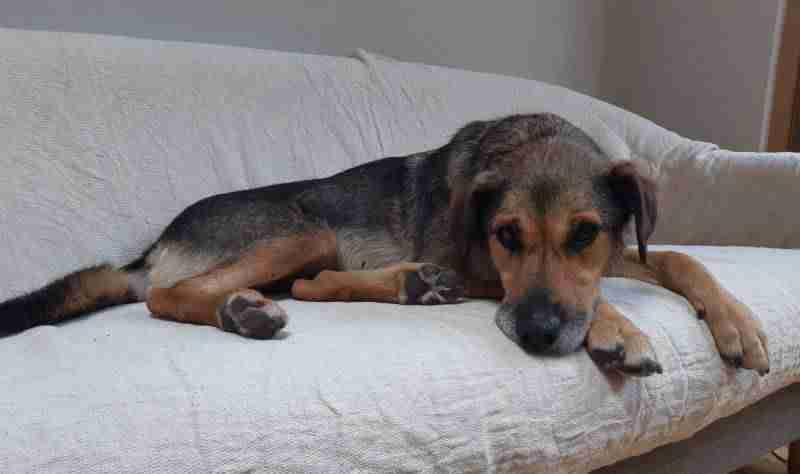 Wendy needs a home with no children under 15, no other pets and an experienced adopter who will continue with her training. She needs someone creative and compassionate, who appreciates that dogs like Wendy are sentient beings and deserve respect and commitment.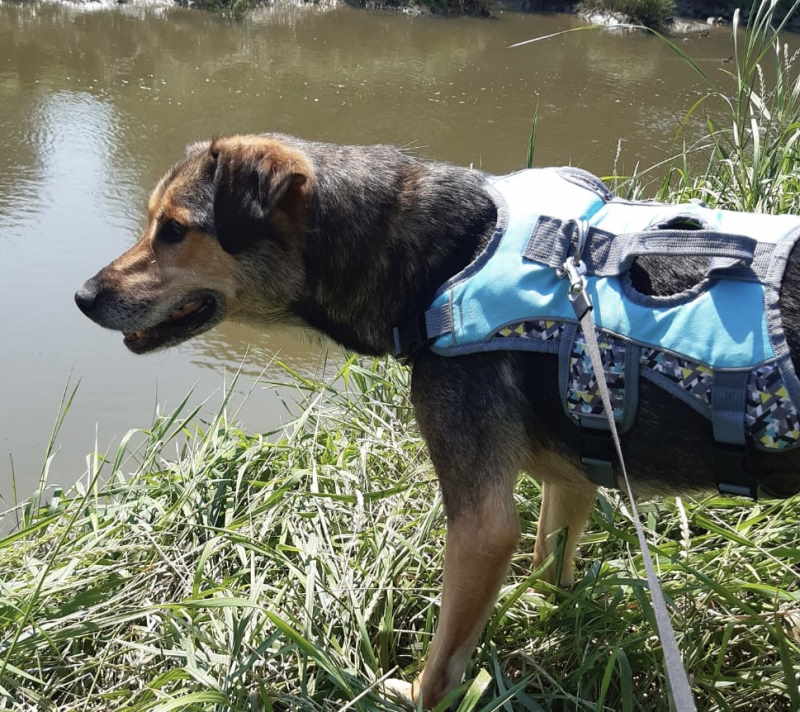 In return Wendy will make the most loyal, funny, emotionally challenging, quirky and fulfilling companion.
We would like to rehome Wendy in the Sussex area only and help and support from our behaviourist will be available. Stray2Me Rescue is a UK registered charity. We provide full rescue back up for the lifetime of the dog.