Willow and Nigel are 10 month old male English Setters. They are two very handsome brothers. They are in an amazing foster home in Spain. Willow and Nigel arrived at the shelter we work with in North Spain full of fear and terror, in sheer panic mode. They were totally shut down. Heaven knows what they have been through in their very young lives as they were only born in February this year.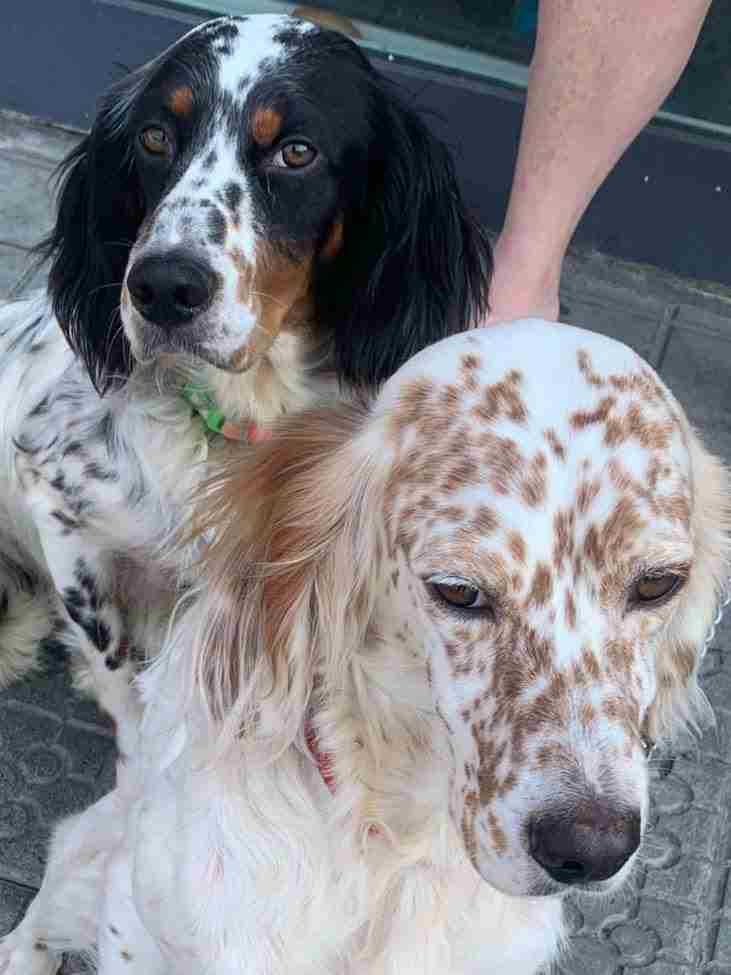 They were moved into foster to help them improve. Now they are in foster they have improved a lot. They will now walk outside and in the local parks but even so, their fear on occasions can still cause them to shut down. They are OK with other dogs but they are easily scared. They are looking for a family with heaps of time and patience.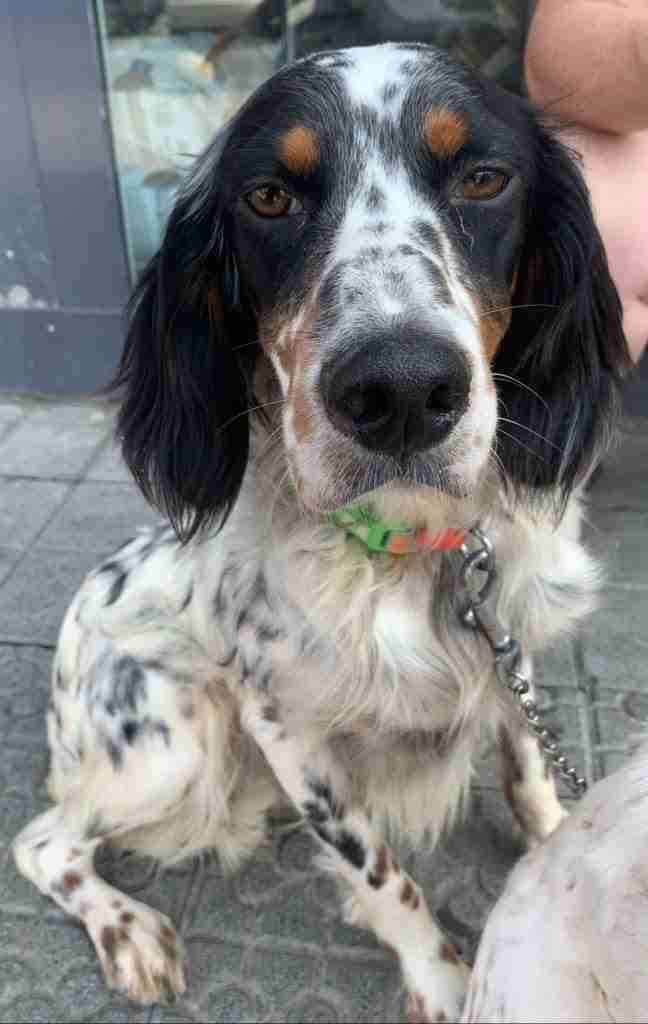 They may never be 'normal' dogs and recover completely. They may never be the dogs that will happily walk through a busy park and play with other dogs but they will have an amazing life with the right people, preferably in a rural setting and with somebody who has experience of helping dogs gain confidence (or willing to take advice and learn).
They will now accept being touched but they could take a step back before improving in a new home. They need plenty of space when they arrive and be allowed space to approach in their own time.
Willow and Nigel are looking for a home together and will not be separated as the shelter believe this could negatively impact them further. They need a child free home and will not be cat tested.
They were born 5th February 2021.
Willow and Nigel are in foster in North Spain but there are ready to travel to their forever home in the UK. Could that be with you? Could you help these scared boys feel safe and flourish??
If you are interested in giving Willow and Nigel their forever home, they are available at Setter Brittany Pointer Rescue.