Zack is a lovely 4 year old male Border Collie. He had not seen much of the world before coming to the centre, and he can be reactive towards new dogs, and is nervous of new situations, traffic and people. The staff here have worked a lot with him so he is more comfortable around dogs, he wants to just walk past them without interaction.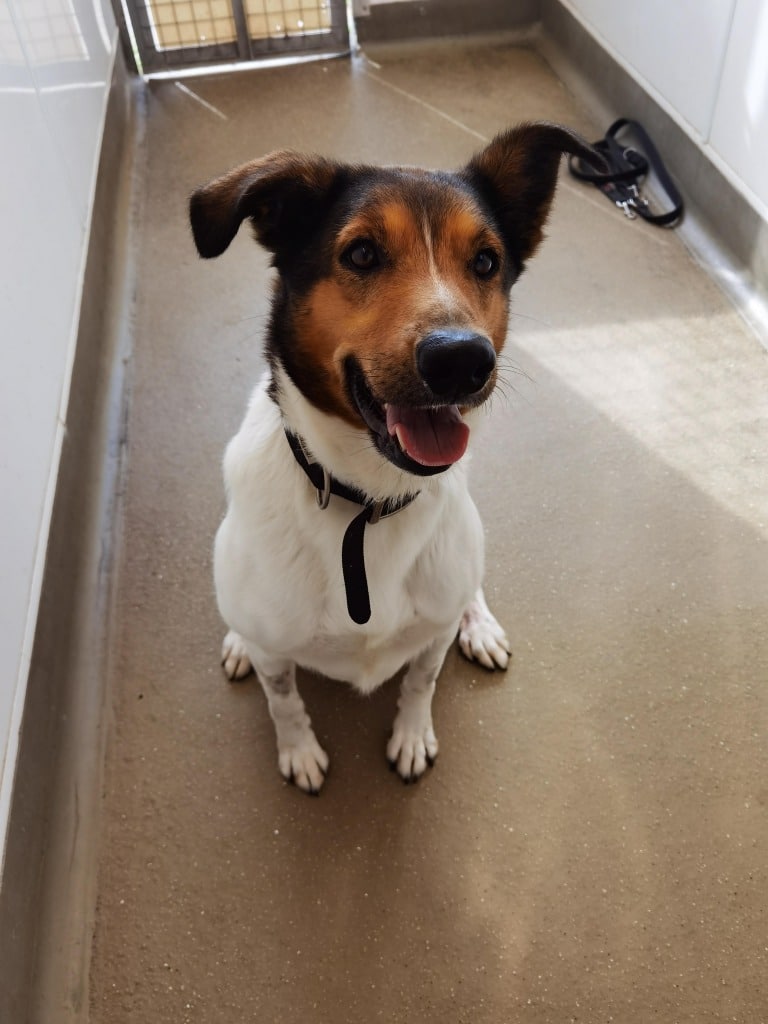 Although he has improved when walking around other dogs, this work will need to be continued with his new owners and we will provide you with a personalised training plan to help you reach his end goal. He can be strong on lead when he is anxious but as you help him gain confidence in new situations this should become less of a problem. He is very cautious of new people and he will require you to come for multiple meets with him, he may not initially come up and interact with you, however if you give him time and space he will begin to show you his loving side.
Zack is not for a first time dog owner, he needs somebody who has experience in working with nervous dogs to help him come out of his shell and show him the world is not such a scary place.
When he is in a home it may take him a good few months to settle and he would need to be placed in a quiet home where there are not different people coming and going. He will need somebody around most of the time especially whilst he is settling in. As with any dog which come from kennels, we cannot say whether Zack is house trained, however we will provide you with tips and advice on how to overcome this should it be a problem.
Zack is looking for a quiet household with no cats or dogs, any children present must be at least 14 years and older due to his nervous nature. Please note that Zack will need a home with a garden rather than a yard.