Zebedee is a 10 month old male Irish Wolfhound Cross. He has joined us today and will soon be looking for a home. He has had no lead training or exercise at all so he's a little bit giddy on his walks. He's not had the training or input he deserved but he's a lovely young lad who is looking for a home with experience of large breed dogs.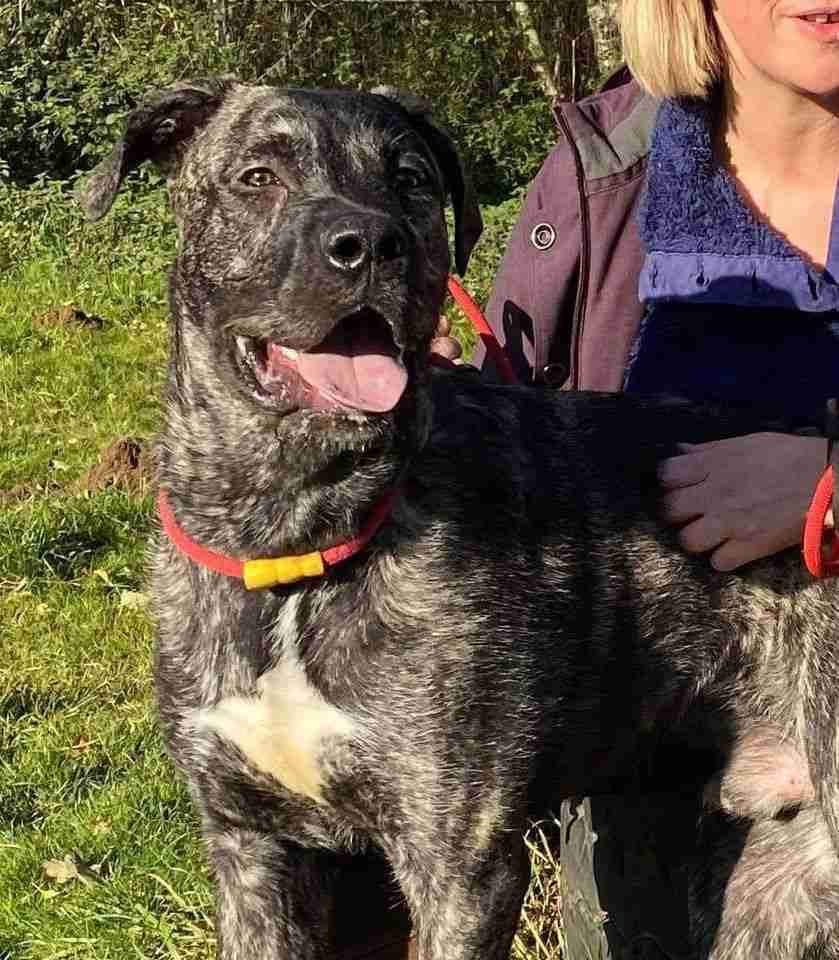 He hasn't finished growing yet and will make a very large chap when he has. He happily walked alongside Bruno this morning and when three small dogs barked at him he just walked by so we think he may be suited to living with another dog. Given his size and lack of input to date we are only considering homes with teenage children or adults in the home. No to cats or small furries. He's very treat motivated which will help with training. He's a little overwhelmed and finding the kennels a bit much but despite all of that he's been a true gentleman and made friends with us all. He's vaccinated and chipped and will need to be neutered in due course.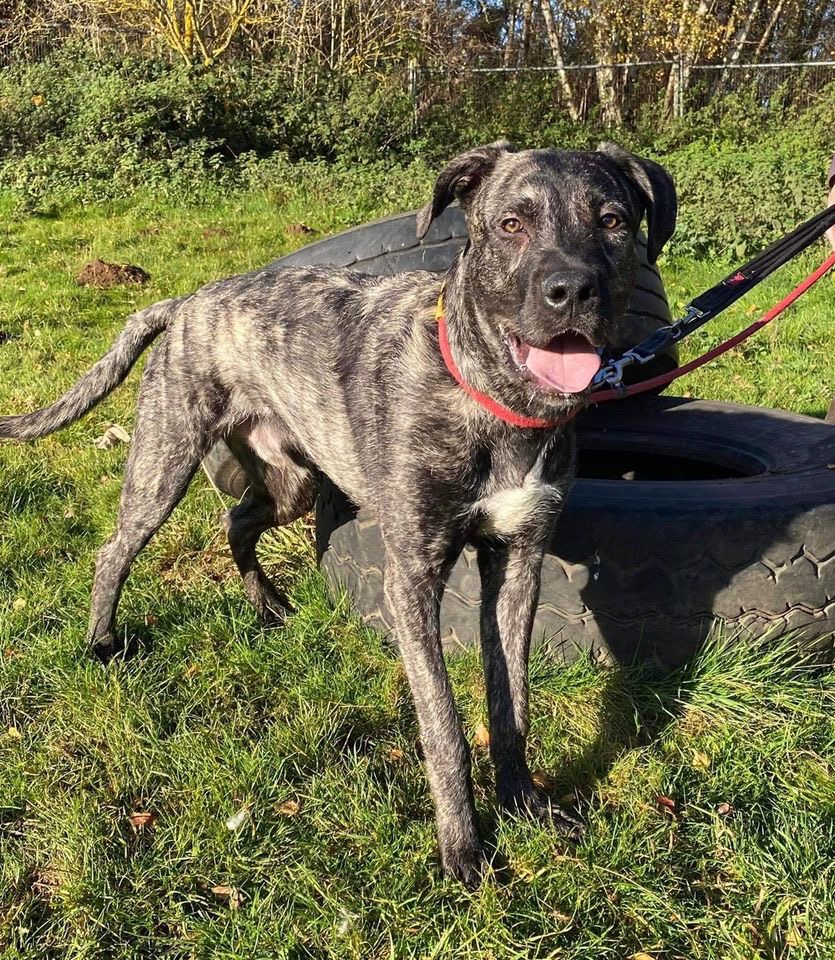 Foster homes need to be within an hour of Rotherham to attend our vets and for meets. Forever homes can be anywhere within the UK but you will need to travel to us in South Yorkshire. As always we require everyone in the family and any children who are regularly going to be in contact with the dog to attend the meet.
Our usual process is that you will need to come and meet the dog and that adoption is then done on a second meet. For some dogs additional meets may be required and potential adopters will be required to travel to the dogs location for all meets.
If you meet the criteria for this dog please call to discuss (if your call is not answered please leave a voicemail and we will return your call). If you are suited we will then arrange a homecheck, vet reference and meet with the dog. We only rehome where all resident and previous animals are/were regularly vaccinated and neutered/speyed unless on veterinary advice.